Firefighters still battling wildfire
26 June 2018, 12:35 | Updated: 26 June 2018, 12:43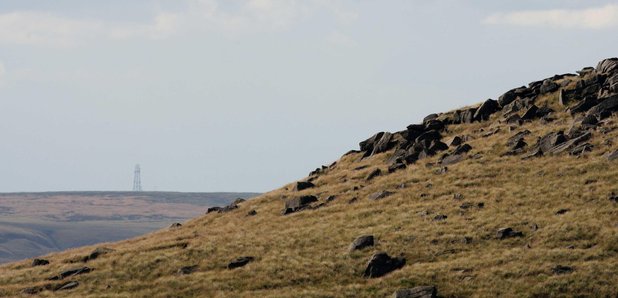 Firefighters have been tackling blazes on Saddleworth Moor amid the heatwave.
Huge plumes of smoke stretching along moorland in the north-west of England can be seen in pictures and footage from near the scenes.
A huge blaze on Saddleworth Moor which began on Monday spread overnight, devastating an area of land, Greater Manchester Fire Service said.
Crews remained in place on Tuesday having "worked tirelessly to combat the blaze", the service said.
Station manager Lee Bourne said: "Crews are making good progress this morning and are managing to get a hold on the fire.
He urged people in the surrounding areas of Carbrook, Greenfield and parts of Saddleworth and Stalybridge to keep doors and windows closed due to low-lying smoke.
Derbyshire firefighters tackling the same blaze are seen beating down moorland in footage released by the fire service.
The force described it as "hard, hot & exhausting work", and warned people to be careful while enjoying the outdoors.
They said: "Take extra care when out in the countryside - a stray cigarette, a discarded glass bottle, or a spark from a BBQ can all cause untold devastation!"
Meanwhile, dozens of firefighters had to tackle a blaze on moorland in Rivington, Lancashire.
Deputy Chief Fire Officer for Lancashire Justin Johnston said: "We've been aware that this might occur given the long dry spell. Fortunately crews are well trained and well equipped with special wildfire procedures. Please take extra care while this beautiful weather continues."