Fellaini set to leave United
26 June 2018, 12:38 | Updated: 26 June 2018, 12:39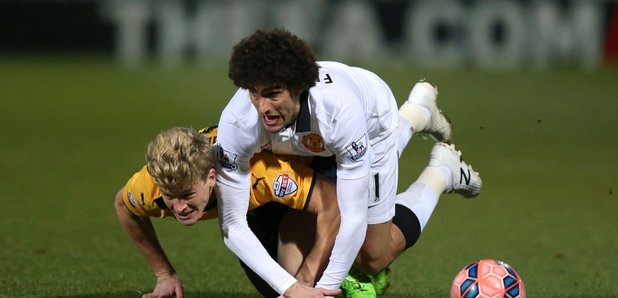 Belgium midfielder Marouane Fellaini has confirmed he will announce within days where his future lies after rejecting a contract extension at Manchester United.
Speaking to the media ahead of Thursday's World Cup Group G showdown with England, Fellaini was asked whether the uncertainty over his situation had affected him mentally.
He said: "No, since a few months, I am used to it. I am strong mentally to deal with it and soon I will say where I will be playing next season."
Asked further if that confirmation will come on July 1, he replied: "Yes."
United boss Jose Mourinho had hoped to keep Fellaini, who joined the club from Everton in a £27.5million switch in 2013.
The 30-year-old has been linked with AC Milan and Arsenal, and also with moves to China and Turkey.