Extremism 'thriving' & scale is unknown
22 November 2018, 05:27 | Updated: 22 November 2018, 05:29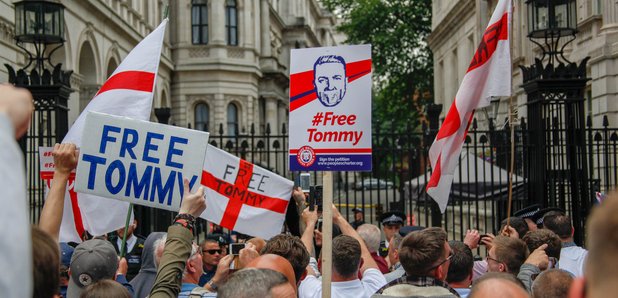 Extremism is "thriving" in some areas but its true scale is unknown, the Government's chief adviser on the issue has warned.
Sara Khan said the problem is affecting the "very fabric of our society" and undermining democratic values in England and Wales.
Extremists are "increasingly professional" in their efforts to spread hateful ideologies, she added.
Plans to set up the independent Commission for Countering Extremism were announced by Prime Minister Theresa May in the wake of the Manchester bombing in May last year - one of five terror attacks in Britain in 2017.
Ms Khan was appointed as lead commissioner for countering extremism earlier this year.
On Thursday she will invite members of the public to share their views on, and experience of, extremism.
The commission is carrying out an intensive evidence-gathering exercise ahead of a landmark review to be published next year.
Launching the call for contributions, Ms Khan said: "Extremism is thriving in some parts of our country, but we do not know the true scale of the problem and the full impact it is having on our society - what we do know is very likely to be just the tip of the iceberg.
"I know from meeting more than 400 experts and activists in 13 towns and cities across England and Wales over the last six months that extremism is affecting not just individuals but also our communities and the very fabric of our society.
"It is weakening trust in the very institutions we cherish, is undermining our democratic values and is inciting violence, hatred and hostility.
"Extremists appear increasingly professional and we have heard how they deliberately employ anti-racist and pro-free speech arguments, try to intimidate and promote a warped us versus them mentality to shut down debate and spread hateful ideologies.
"They rely on social media to normalise conspiracy theories and disinformation. Brave counter-extremists who take them on suffer horrific abuse both online and offline."
The commission is seeking evidence from any individual or organisation concerned about rising extremism.
Submissions could outline personal accounts, offer insight into the tactics of extremists and the scale of the problem in England and Wales, suggest possible measures to strengthen the response, and consider the role of social media.
Evidence received will be treated sensitively and in strict confidence, the commission said.
Its study on extremism, the first of its kind, is due to be published in spring next year.
In other steps, the body is planning to request information from Government departments and commission new research on far right and Islamist extremism.
The commission has been tasked with identifying and challenging all forms of extremism, advising ministers on new policies and promoting "pluralistic British values".
Neither terrorism nor the Government's strategy for countering it are within the commission's remit.