Drunken stag do who forced plane landing jailed
4 June 2019, 16:58 | Updated: 4 June 2019, 16:59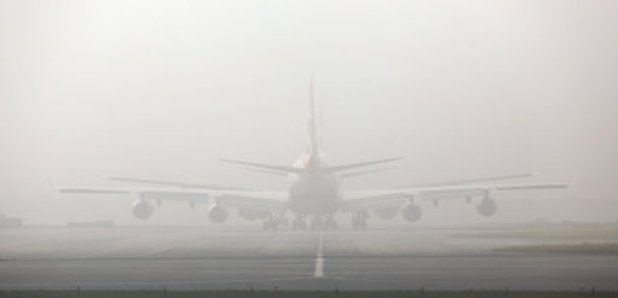 Four members of a stag party, who harassed passengers and cabin crew on a flight to Las Vegas, have been jailed.
Craig Hopwood (12/09/1983), of Atherton Street, Oldham pleaded guilty to affray and being drunk on an aircraft.
Michael Ward (04/09/1985), of Incline Road, Oldham pleaded guilty to affray and being drunk on an aircraft.
Scott Capper (02/08/1986), of Hopkin Road, Oldham pleaded guilty to affray and being drunk on an aircraft.
Daniel Howarth (25/07/1983), of Harrow Avenue, Oldham pleaded guilty to section 4 public disorder and being drunk on an aircraft.
On Saturday 24 March 2018, the four men boarded a flight from Manchester to Las Vegas. As the flight took off, cabin crew became aware of the rowdy stag group who were drinking excessive amounts of their own duty-free alcohol, smoking e-cigarettes and disrupting passengers around them.
Despite being warned numerous times and members of the cabin crew pointing out that children and families were on board, the four men continued with their disruptive and intimidating behaviour – fighting each other, throwing water bottles across the cabin, having water fights and wetting many passengers around them.
The court also heard how three of the men – Hopwood, Ward and Capper – were seen pulling their trousers down and exposing themselves throughout the flight.
At this point, the crew warned the men that the flight would have to be diverted if their behaviour continued, as they were causing considerable distress to all of those around them. Michael Ward replied by saying "You can't tell me what to do. You are lower down the food chain from me. I am a 40K a year a builder. You are just an air hostess. Don't try and tell me what do."
The men continued with their aggressive behaviour, swearing and shouting at both staff and passengers. Following this, the captain made the very serious decision to divert the flight to Winnipeg, Canada as it was no longer safe to continue the flight. This decision meant that the aircraft had to dump 10,000 gallons of fuel in order to safely land.
On arrival in Canada the four men were arrested by the Royal Canadian Mounted Police.
Today (Tuesday 4 June 2019) the four men were all jailed at Manchester Crown Court and given the following sentences:
Craig Hopwood was jailed for 2 years in prison.
Michael Ward was jailed for 2 years in prison.
Scott Capper was jailed for 2 years in prison.
Daniel Howarth was jailed for 1 year and 7 months in prison.
Detective Constable Brad Howarth, of GMP's Manchester Airport team, said: "The actions of these four men were appalling. Their behaviour was intimidating and frightening, for both the passengers unfortunate enough to be sat near them, as well as the crew who made every possible attempt to reason with them as the flight continued.
"However, the group's aggressive actions had no bounds, showing absolutely no consideration for the many children and families on board that had to endure their grossly unacceptable and offensive language and behaviour.
"The cabin crew and captain, who whilst carrying out their duties on a full aircraft, had to deal with an intimidating and disgracefully behaved group of men. Despite this, they kept the safety of their passengers at the forefront of their minds and their professionalism is commendable.
"Today, the drunken and loutish behaviour of these four men has resulted in a jail sentence; and I hope that this sends a clear message- anyone who thinks about acting the same on an aircraft will be met with the firmest police response upon their return to Manchester."