Deadline for Arena Attack Payouts
17 August 2018, 09:57 | Updated: 17 August 2018, 09:59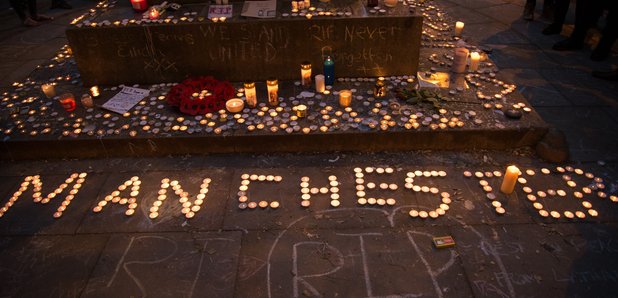 A deadline's been set for people most closely affected by the Manchester Arena attack to claim money from the emergency fund set up to help them.
The We Love Manchester Emergency Fund has raised £21.3 million since it was set up to support people who were bereaved, seriously physically injured or left with psychological scars.
£20.7m of this total has already been allocated buttrustees are now keen to distribute the remaining money, first though they're making sure everyone who is eligible for funding and wants to claim has the chance to do so.
The charity is encouraging anyone who meets the criteria for support but has still not claimed to do so by 30 September this year.
Councillor Sue Murphy, chair of the We Love Manchester Emergency Fund trustees, said: "The generosity and solidarity shown by the public in the wake of the 22 May 2017 attack was truly inspiring. From large corporate donations to kids donating their pocket money, the city and country responded with love. I know it has given great solace and support to those who lost loved ones or suffered life-changing injuries or psychological trauma.
"The swiftness with which the emergency fund was established enabled us to provide that support very quickly. As trustees, our guiding principle throughout has been to help as many people as possible but especially those most in need.
"The emergency fund by its very nature was never intended as a permanent charity but as an urgent response to people's very immediate needs. While its work will continue for some time, as we recognise that grief, injuries and trauma are ongoing, the time has arrived when the charity's work is able to start being scaled down. We want to ensure that people who were affected, and who meet the criteria for support, have a last chance to apply before we close applications and assess how remaining funds are best distributed."
There are no immediate plans for the charity to stop receiving donations.
To apply for funds please email emergency.fund@manchester.gov.uk