Bury FC given more time in search for buyer
15 May 2019, 12:56 | Updated: 15 May 2019, 12:58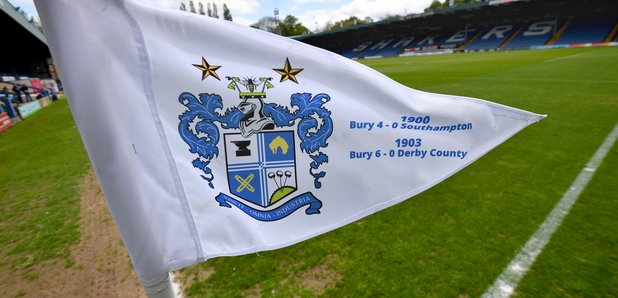 A judge has adjourned a bid by tax officials to wind up newly promoted League One football club Bury.
Judge Sebastian Prentis was told on Wednesday that the struggling club could soon be sold and debts paid.
He had considered a winding up application by lawyers representing HM Revenue and Customs at an Insolvency and Companies Court hearing in London.
The judge said the case would be reconsidered on June 19.
Lawyers representing Bury said prospective buyers were interested and debts could be paid off.
Judge Prentis said an adjournment was justified given there was a chance of saving the "historic" club.
Earlier this year, another judge heard Bury, who have recently won promotion from League Two, were hundreds of thousands of pounds in debt.
Judge Sally Barber had been told the club had a number of debts, including an unpaid tax bill of more than £200,000.