Beds for the Homeless This Winter
1 November 2018, 08:32 | Updated: 1 November 2018, 10:27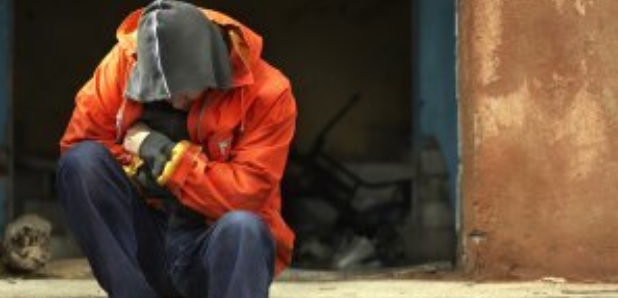 An initial 260 beds are being provided for people sleeping rough every night, right through until March.
As well as a bed, the aim is to provide hot food, a hot shower and specialist support to help those in accommodation to be able to get away from a life on the streets.
All 10 local authorities across the city-region have pledged support and resources, while the Mayor is appealing to the public to donate money to the Mayor's Homelessness Fund with every penny directed to back A Bed Every Night over the coming months.
The Mayor said: "The generosity of spirit in Greater Manchester is beyond debate. We are not the type to simply walk on by. But the time has come to channel this goodwill and the work already being done across our city-region behind a single, thought-through and concerted campaign to tackle rough sleeping over the course of this winter.
"Over the next few months we will pull together to help end the need for rough sleeping in Greater Manchester, starting now with the launch of A Bed Every Night. We need public support – please consider donating to the campaign rather than giving on the street. By donating you can be sure your money will go towards work that will really make a difference – your money will not fall into the wrong hands.
"We will seek to provide a place for every person sleeping rough. Huge work is happening across our 10 boroughs, together with our voluntary providers and faith organisations, to deliver A Bed Every Night and make sure there is a range of accommodation available, including safe women-only provision and places that will look after dogs.
"A Bed Every Night is an important next step in our systematic approach to ending rough sleeping in Greater Manchester and giving people a supported journey away from the streets. We have already proved we can do this. Through our existing Social Impact Bond (SIB) we have successfully enabled 130 of our most entrenched rough sleepers to move into their own accommodation. We want to go further, faster this winter."
Here's how you can donate:
Donate to A Bed Every Night by giving to the existing Mayor's Homelessness Fund – visit www.bedeverynight.co.uk
Back the Big Change campaign, a Greater Manchester-based project which directly supports individuals who are homeless to move away from the streets – visit https://streetsupport.net/manchester/bigchangemcr/
Give to Tackle4MCR, Manchester City captain Vincent Kompany's personal drive to fundraise for A Bed Every Night – visit www.tackle4mcr.co.uk/
Download the Street Support app and refer a person sleeping rough to local authorities and other frontline agencies – visit the App Store or Google Play.