Arena inquests hearing
18 October 2018, 07:55 | Updated: 18 October 2018, 07:56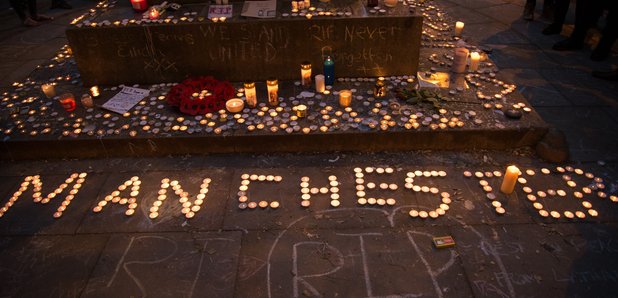 A further coroner's court hearing will be held ahead of the inquests into the deaths of the victims of the Manchester Arena bombing.
Sir John Saunders, one of England's most senior judges, will preside over the inquests, which are yet to be held more than a year after the terrorist attack.
Salman Abedi, 22, from Manchester, whose family settled in the UK from Libya, detonated his device at the end of an Ariana Grande concert on May 22 last year.
The attack left 22 dead and hundreds injured.
Families of the victims were previously said to have been "distressed" by the delay in holding inquests, which have already seen two earlier pre-inquest hearings being held but no date fixed for the inquests to begin.
Anti-terror detectives have named the bomber's brother, Hashem Abedi, as a suspect and announced in May that they are seeking his extradition from Libya to face charges in the UK.
If he is returned to the UK he will be arrested and charged so any inquest proceedings must by law be suspended pending a possible criminal trial.
But attempts to bring the suspect back to the UK have made no apparent progress.
Hashem Abedi is currently believed to be in the custody of a militia group in Libya, with the Western-recognised fledgling national government struggling to maintain order since civil war erupted in 2011.
The pre-inquest hearing will begin at Manchester Town Hall at 10.30am and is expected to last around three hours.