30 Million Visit Manchester Arena
4 February 2019, 11:08 | Updated: 4 February 2019, 11:10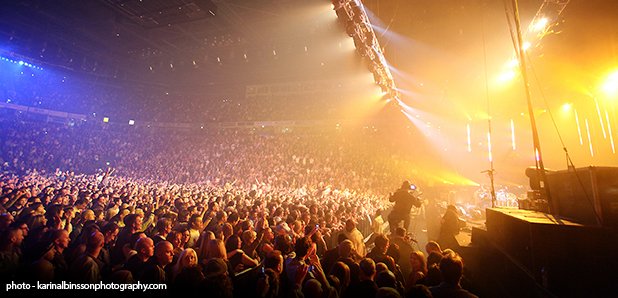 30 million people have now seen shows at Manchester Arena, the milestone comes ahead of the venue's 25th anniversary next year.
This year 140 shows are planned there which are expected to attract another 1.2 million visitors with discussions on to make sure the arena remains a focal point at the heart of the city for years to come.
Former Manchester City Council Chief Executive, Sir Howard Bernstein previously credited the arena as being a fundamental part of Manchester since its inception.
Commenting on the milestone, John Sharkey, Executive Vice President at SMG Europe, said: "Reaching 30 million visitors is a tremendous achievement, but not just for us. This represents every resident and business that make up this great city, as well as every artist that has graced our stage over the years.
"The arena's impact on Manchester and its economy cannot be underestimated. Global acts have driven visitor numbers from far and wide, in turn utilising the city's hotels, visiting its restaurants, shops and other central leisure and tourist destinations. Vital to this has been the arena's location in the heart of the city - served by unrivalled transport links - which truly sets us apart from other arenas of this size in the UK."