Theatre Worker Jailed for Stealing £273,000
9 April 2019, 16:09 | Updated: 9 April 2019, 16:21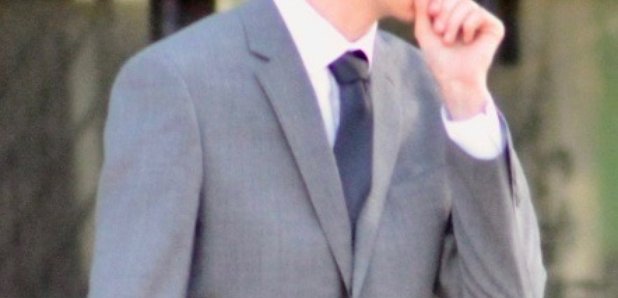 Kelvin Lloyd "frivolously" also lavished the stolen cash of taxis, expensive electronic items and on line luxuries as well as a holiday in America.
The 27-year-old has been jailed for two years four months after admitting stealing £273,109 from the Epstein Theatre between April 4, 2016 and December 3, 2017.
Rebecca Pichilingi, co-director along with her husband David, told the city's crown court in an impact statement, "We have lost our business. It is clear that at present the council may not renew our contract to manage and run the theatre."
"What Kelvin has done has torn us apart. He has put jobs at risk. I have lost any self-respect and self-esteem I had and feel completely stupid at being fooled by him for so long.
"His actions have caused me, my family and my staff months of anger, frustration and worry."
She said that six years of hard work to build up the theatre from scratch had been "ruined."
They met Lloyd when they were working at a theatre in Qatar and were so impressed that they employed him as a lighting technician at the Epstein in January 2016.
Their in-house accountant left early that year and so at Easter they gave Lloyd the job of assistant manager tasked with managing their on-line banking. That included handling the wages and paying invoices to performers and suppliers.
He was also responsible for processing cash taken at the box office and refreshment outlets which was kept in a safe.
Unknown to his bosses Lloyd was siphoning money into four bank accounts involving £92,000 from the safe and £180,000 from bank transactions.
But by August 2017 the directors found the financial pressure they were under was "unbearable" and asked the city council for help, said Miss Gaskell.
"No profit was being made and they could not pay creditors, performers or suppliers."
The council's accountant did not identify theft but the theatre was put into administration in December 2017 and an investigation revealed what had been happening.
Lloyd initially lied when quizzed blaming spreadsheet errors for discrepancies but when the police were called in he admitted his dishonesty.
When a search was made of his home a large amount of high-value electrical goods were seized, including Apple phones and laptops, Dyson electrical appliances, TVs and games consoles.
He had spent more than £11,000 on takeaway meals from Deliver, Just Eat, McDonalds and a further £2,540 was spent with Uber on food and cabs.
The court heard that the theatre had faced risking closure after the panto season but when the reason for the financial losses came to light the council continued supporting it while trying to sell it. It currently owes £442,481 to creditors.
Michael O'Brien, defending, said that Lloyd, of Jubilee Street, Shotton, Flintshire, had never been in trouble before.
"He wishes to express his utmost regret, remorse and shame for his actions. He caused significant harm to many people and wishes to apologise."