Six arrests in second round of drugs raids
30 May 2019, 07:53 | Updated: 30 May 2019, 07:54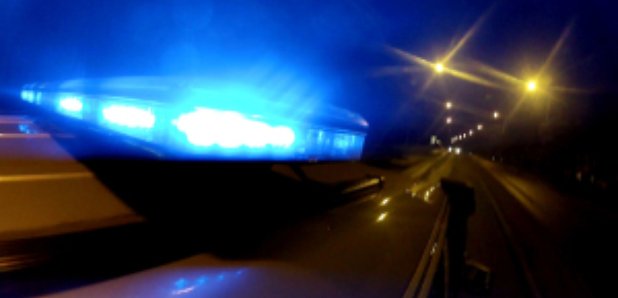 Officers targeting drug dealing in Liverpool city centre have carried out dawn raids at seven addresses across Merseyside.
This morning's warrants come after 14 men were charged with conspiracy to supply drugs and possession of controlled drugs following raids two weeks ago, on Thursday 16 May.
The activity today included strikes in Toxteth and Wavertree resulting in the arrest of six people on suspicion of drugs offences.
Searches are ongoing at the properties this morning.
During the course of the investigation, which began eight months ago, officers identified a network of drug dealers selling to revellers in Liverpool city centre. The activity was focused around the areas of Concert Square, Slater Street, Fleet Street, St Peters Square and Wood Street.
Superintendent Mark Wiggins said: "The action taken by officers this morning is the latest stage in a lengthy investigation which has involved the gathering of evidence of drug dealing in the busiest areas of Liverpool city centre.
"We have used a range of tactics including high visibility patrols to deter criminal activity in the city centre, and covert policing to catch those who continue to put the safety of clubbers at risk.
"Our operation has targeted both those suspected of directly selling Class A drugs on the street as well as those higher up the chain who have pocketed much of the profits of their illegal enterprise, so that we can cut the supply chain.
"Some people regard taking illicit drugs on a weekend as a bit of fun – but they need to realise they are helping to maintain an industry that requires the use of violence, threats and intimidation to stay in business.
"In many cases, guns have been used to settle petty disputes between drug dealers, and those buying drugs are effectively funding the purchase of those weapons that bring so much harm and fear to the streets of Merseyside."
"My message to those involved in drug dealing in the city centre is that we will continue to take action to target you and you will not know where we are and who we are targeting."
Community Inspector Andy Creer added: "When our officers attend reports of assault in the city centre, they sometimes find that the offenders have been acting violently after taking cocaine.
"It is therefore imperative that we stop the supply of cocaine to revellers so everyone visiting our city centre can enjoy a night out without fear of witnessing or even falling victim to such acts of violence.
"Liverpool is one of the safest cities in the UK to enjoy a night out and is awarded Purple Flag status every year. Considering the city welcomes around 100,000 people on the average Saturday night, the number of incidents are comparatively low and you are far more likely to enjoy a safe and enjoyable night out than witness or experience a crime. We are determined to help keep it that way.
"Liverpool is such a safe city in large part thanks to the support of bar staff and licensed premises owners, who all play a key role in maintaining the reputation of the city.
"The public too have been crucial in supplying us with information about drug dealing, and we continue to ask anyone with information about those involved in drug supply to keep contacting us so we can take appropriate action."
"When members of the public, businesses and community leaders do express concerns about drug dealing and violence in the city, we take our responsibility to do something about it very seriously.
"That is why we have taken this action in the past two weeks, and I hope the arrests of people suspected of supplying drugs on the streets of the city centre shows we will not stand by and allow criminals to threaten the safety of visitors."
Anyone with information on drug dealing can DM @MerPolCC on Twitter, or message Merseyside Police CC on Facebook. You can also call 101 or contact the independent charity Crimestoppers anonymously, on 0800 555 111 or via their online form at: https://crimestoppers-uk.org/give-information/give-information.