Let Sleeping Giants Lie
4 October 2018, 16:17 | Updated: 4 October 2018, 16:27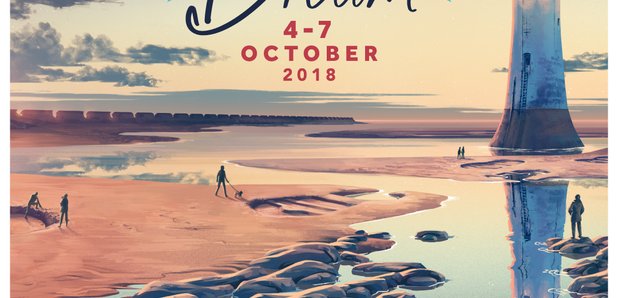 The not-so-Little Boy Giant is snoring away in a giant hammock in St George's Hall.
While he's getting some much-needed rest, children at Princes Park are playing football - in the shadow of a 1.2-tonne sandal.
Liverpool, Everton and Tranmere have been putting on special coaching sessions - using the sandal as a net - in Prince's Park.
While all that's going on, there's also the small matter of an Arriva bus having been sliced in half by a giant butter knife!
Tonight (Thursday), there's a masquerade ball at St George's plateau where people are being invited to wear masks and fancy dress.
The Little Boy Giant will wake up tomorrow, when he'll go on the move and be joined by the 'Big' Giant and, of course, Xolo the dog.