JUDGE'S WARNING AS TEENAGERS DETAINED OVER STABBING
24 May 2019, 18:03 | Updated: 24 May 2019, 18:13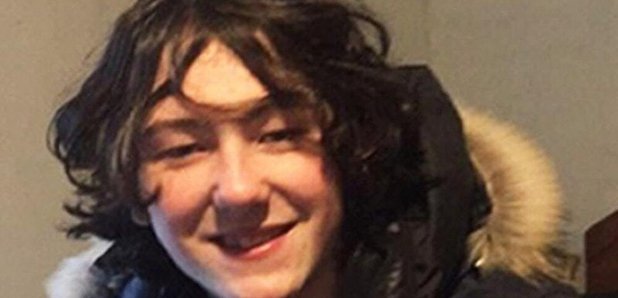 Liverpool Crown Court heard Eddie O'Rourke, 18, was killed when an argument over a girl escalated at the British Legion Club in Halton Village, Runcorn, Cheshire, on September 7 last year.
Joe Ward, 18, was sentenced to life with a minimum of 16 years in detention on Friday after being found guilty of murder at an earlier trial.
A 15-year-old boy, who cannot be named for legal reasons, was sentenced to seven years in detention after being found guilty of manslaughter.
Judge Mr Justice King said: "As this case vividly demonstrates, knife crime destroys lives.
"It wrecks the lives of those who are stabbed, and in this case it destroyed a life altogether, it wrecks the lives of those who carry the knives and who are convicted of offences there from and are sentenced to long periods in custody when they might otherwise be in the outside world.
"The stark fact in this case is that had a knife never been brought to this party, Eddie O'Rourke would still be alive and neither of your two defendants would be facing the sentences you are.
"If I had the means I would send a message to all schools, to all youth institutions, to educate children and teenagers not to have anything to do with knives."
The court heard the younger defendant admitted he carried a knife daily as a way to bring "respect".
The judge said: "If ever there was a case that demonstrated the utter futility and indeed danger of such an attitude it is this."
The court heard Ward had collected the 12-inch bladed knife, described by one witness as like something from film Pirates Of The Caribbean, from his co-defendant in the doorway of the club and used it to stab Mr O'Rourke in the stomach when they got into a fight.
Mr Justice King said the fight took place amid a "background of animosity" between Ward and Mr O'Rourke, who was in a relationship with Ward's ex-girlfriend.
In a statement which was read to the court, Mr O'Rourke's mother Jane White said: "Eddie was like our oxygen, our everything.
"Our lives will never be the same again because you two cowards took him away."
During the trial, Ward claimed he acted in self-defence and the 15-year-old argued he did not know the knife would be used to harm someone.
Peter Wright QC, defending Ward, said a pre-sentence report found he was a "young man that does express genuine and extreme remorse".
The 18-year-old looked over to his family in the public gallery as he was sentenced, while the younger defendant, who had written a letter to the judge expressing his remorse, showed no reaction to his sentence.
After the verdicts in April, Ms White spoke out about the need to "get knives off our streets".
She said: "We need a combined approach against the impact of knife crime and we all need to take responsibility.
"We as parents need to make sure that we know what our children are doing and what they are carrying around with them.
"There is never a positive outcome to knife crime, which can have life-changing consequences for everyone involved."