Ex top Cheshire cop denies bullying
12 July 2018, 16:11 | Updated: 12 July 2018, 16:13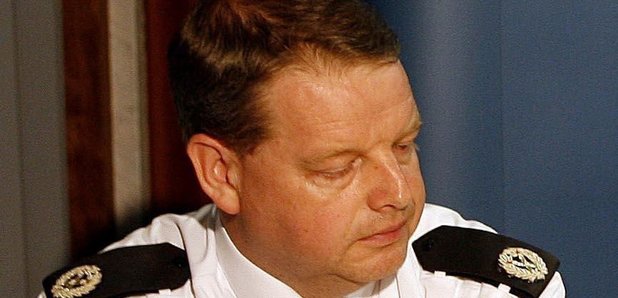 A "bullying" chief constable accused of belittling and berating his underlings has denied doing anything wrong.
Simon Byrne, who was suspended as chief constable of Cheshire Constabulary last year, instead suggested he was a "new broom" with a mandate to carry out a "root and branch" review of how Cheshire Police were performing.
He said his approach was to "let a thousand flowers bloom" but he rubbed up against staff with his exacting demands, his misconduct hearing was told on Thursday, amid claims he was volatile, moody and "like a bear with a sore head".
Mr Byrne, who previously worked for the Metropolitan Police, as well as the Greater Manchester and Merseyside forces, is accused of gross misconduct for breaching standards of professional behaviour in respect of authority, respect and courtesy and discreditable conduct.
But he told the hearing that when he arrived the force had a "silo mentality", areas of the headquarters were so untidy they looked like a "teenager's bedroom" and staff let phones ring out if the call was not to "their" phone.
The misconduct hearing, which started last month, has previously heard about a series of incidents involving Mr Byrne's alleged misbehaviour.
These include "puddlegate" where he handed out photos of Dad's Army characters to officers, allegedly because flooding made him late for work and his son late for school.
The hearing has also heard of "hotelgate" where he went to VIP reception at a hotel only to find his staff had not booked him a room and "shoegate" involving a pair of mislaid shoes.
On Thursday Mr Byrne, who denies misconduct, gave evidence in his defence for three-and-a-half hours, taking questions from his lawyer Gerry Boyle QC.
Mr Byrne said "puddlegate" was nothing to do with his son being late for school.
He said he simply chanced upon some flooding and decided his force's response to the situation was not good enough.
So he summoned senior officers and handed out photos depicting fictional comedy characters from Dad's Army to make his point.
He said: ,"This was about a number of issues on the regional road network, where I felt we let the public down. I was trying to push them to get them to understand what the issues were."
He said he had used photos of Dad's Army characters before and knew "it could go either way" but had asked the Police Federation, which represents junior ranks, and it told him it was a "good idea".
Mr Byrne also denied slamming his office door, telling the hearing the door had a "loose hinge".
After getting lost on his way to a meeting he told staff in future he needed a full address, postcode and a photo of the building he was visiting, with staff describing him as "needy".
Mr Byrne said: "I can understand now, it is not something I was aware of at the time."
He denied missing a series of meetings and functions for spurious reasons and said he was very busy, adding that as chief constable, "everyone wants a slice of you".
Mr Byrne said he prioritised policing needs over attending meetings and liked to be on the front line to see how the force operated.
And he denied sending an excessive number of emails to staff on their time off or making an unreasonable number of calls to his office on his way into work.
Summing up, Mr Boyle, asked Mr Byrne if he had been bullying staff, been short-tempered and intolerant.
Mr Byrne denied the suggestion, adding: "Yes at times I could be blunt, direct yes."
The hearing at Warrington Town Hall continues.