Chester baby deaths suspect bailed
6 July 2018, 12:22 | Updated: 6 July 2018, 12:27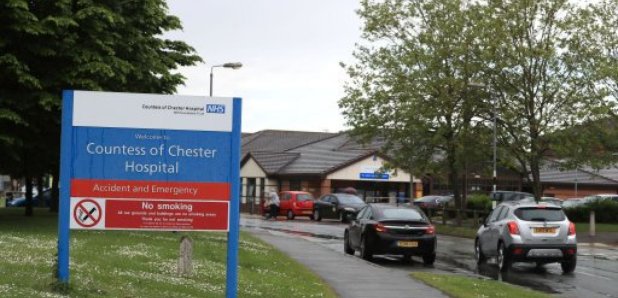 A woman who was arrested on suspicion of the murders of eight babies has been bailed, police have said.
She was arrested on Tuesday on suspicion of the murder of eight babies and the attempted murder of six other infants as part of a police inquiry into the deaths of 17 babies at the Countess of Chester Hospital's neonatal unit.
On Friday, a Cheshire Police spokesman said the arrested health worker, whose identity has not been confirmed by the force, had been bailed pending further inquiries.
He said: "We continue to recognise that this investigation has a huge impact on all of the families, staff, and patients at the hospital as well as members of the public.
"Parents of all the babies continue to be kept fully updated and are being supported throughout the process by specially trained officers.
"This is an extremely difficult time for all the families and it is important to remember that, at the heart of this, there are a number of bereaved families seeking answers as to what happened to their children."
Detectives launched an investigation into infant deaths at the hospital in May last year, initially looking at the deaths of 15 babies between June 2015 and June 2016.
On Tuesday, police said the probe had widened to include 17 deaths and 15 non-fatal collapses of babies between March 2015 and July 2016.
At the time of the arrest, Detective Inspector Paul Hughes said it was a "significant step forward" in what was a "highly complex and very sensitive investigation".
Police have been searching a house in Chester since the arrest.
The woman previously undertook training at Liverpool Women's Hospital, who say they are cooperating with the police and do not believe any of their patients were ever at risk.
Police urged anyone with information to get in touch with the investigation team at operation.hummingbird@cheshire.pnn.police.uk.
Information can also be passed on anonymously, via Crimestoppers, on 0800 555 111 or by calling 101.