Warning After 8 'Selfie' Incidents At Derbyshire Level Crossing
26 October 2015, 13:12 | Updated: 30 March 2016, 13:50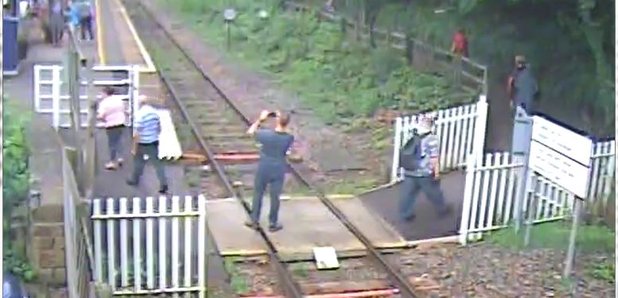 After a CAPITAL investigation found around a fifth of people in the East Midlands we asked admitted to taking dangerous selfies - CCTV pictures have been released of people taking pictures on a level crossing in Derbyshire.
Video footage from Matlock Bath station in Derbyshire shows adults and children posing for pictures, sitting on the track and conducting phone conversations while walking along the line.
Network Rail says people don't have enough respect for the railway and how dangerous it can be.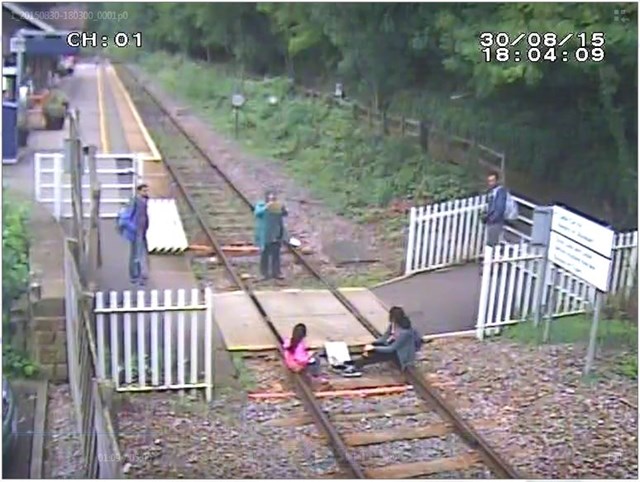 NR operations risk adviser, Martin Brown, said: "Level crossings in rural, picturesque settings such as Matlock may look like good opportunities for a photo but the railway is not a playground.

"Trains can come from either direction at any time and being distracted by chatting, texting or taking photographs while using the crossing significantly increases the risk of an incident.''

Over 30 trains and 500 pedestrians and cyclists go through the Matlock Bath crossing each day.

Inspector Eddie Carlin, of British Transport Police (BTP), said: "The photos captured are extremely worrying. We are really concerned someone is going to get seriously injured or killed at the crossing.

"Trespassing on the railway is extremely dangerous and can have tragic consequences for those involved. I have had to tell devastated families that their loved ones are not coming home due to incidents such as this and it's heartbreaking.

"The railway is a dangerous environment. Trains travel at speed and can be silent and if people are trespassing on the tracks and are distracted taking photos, selfies or texting they really are putting themselves in danger.''

BTP has increased patrols in the area and wants to speak to the people in the CCTV images from Matlock Bath. The incidents were all captured on August 30

The number of level crossing users killed in Britain rose to 10 in 2014-15, the highest number since 2009-10.

NR has closed more than 900 crossing over the past five years and is investing #100 million to improve safety. Around 6,100 crossings remain in operation.