Twin Lakes Closed After Fire And Robbery
27 August 2019, 15:12 | Updated: 27 August 2019, 16:04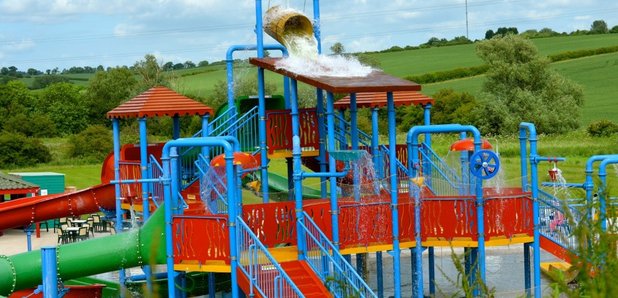 Leicestershire Police are in the early stages of an investigation after a man was threatened with a crowbar.
Twin Lakes theme park in Melton is closed for the day after police, ambulance and firefighters were called to reports of a robbery and fire.
Leicestershire Police received the call around 4.40am on Tuesday reporting a number of men had approached a man who was in his car outside the premises and made threats towards him armed with what is believed to be a crowbar.
The man was held against his will and the suspects broke into the premises before later leaving the scene.
The victim was taken to hospital as a precaution and there were no further reports of any injuries.
Firefighters from Leicestershire Fire and Rescue attended the scene and there is an investigation into what caused the fire.
The theme park have said sorry to customers for any disappointment caused after they closing the park.
In a statement on Facebook they said tickets would be valid at their sister park; Wheelgate Park, alternatively customers can move to an alternative date throughout 2019 or will be eligible for refund.
Detective Inspector Mark Parish said: "We are in the very early stages of the investigation and are carrying out enquiries to establish the full circumstances of this incident.
"The victim remains safe and no injuries have been reported. A scene preservation remains in place and officers are in the area as part of the investigation."