Tunisia Inquests Hears From Witness Who Saw Leicester Couple Killed
24 January 2017, 15:07 | Updated: 24 January 2017, 15:19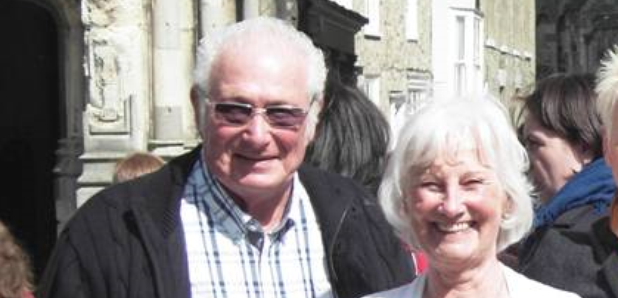 An inquest into the deaths of 30 British tourists in the terror attack in Tunisia has heard from a witness who saw a Leicester couple killed.
Six people from the East Midlands were among those who lost their lives in Sousse in 2015.

The inquest in London has heard Ray and Angie Fisher were on sun loungers when they were both shot multiple times.
They had been months away from celebrating their golden wedding anniversary.
The Leicester couple's funeral was later held at the same church in the city where they had married in September 1965, their daughter, Donna Bradley, told the inquest.

Their first grandchild, a son nicknamed "Little Fish'', was born to their son, Adam, and his wife two days before the inquest began last week, Mrs Bradley added.

She continued: "It's so sad that Ray and Angie were not able to meet and cuddle Little Fish.''

An eyewitness said he saw Mr Fisher, 75, a retired former engineer and caretaker who loved wildlife and bred koi carp, shot twice by Rezgui from a range of about three yards as he sat on a sunlounger.

In a statement read to the inquest, holidaymaker Alan Foster, who was sitting nearby, said: "He (the gunman) was holding the gun (at) hip level when he shot the man.''

Mrs Fisher, a retired bank manager and hairdresser, was shot five times, including in the head and neck, a post-mortem examination revealed.

A former British soldier who saw the Fishers on the beach told how he later walked past the gunman after mistaking him for a security guard.

Keith Hawkes, who served with the Gurkhas during a 22-year career, said he saw Seifeddine Rezgui with an AK-47 assault rifle and narrowly avoided being shot himself.

In a statement read to the inquest, he described how, after getting his wife Marilyn back to their upstairs room, he went back to the pool area and "ran past the gunman on his left-hand side, two feet from him''.

The shooter was engrossed in his mobile phone, he added, and he was able to get behind a wall with a fellow tourist called Paul and a second man who was wounded.

Mr Hawkes wrote: "Paul said to me 'Get the f*** down, it's the gunman.'

"I said 'S***, I thought he was security'.''

The ex-serviceman described security officers who arrived as "a mess'', saying: "They looked like anyone off the street, they didn't have any uniforms and one guy must have been 20 stone.''

The inquest has previously heard criticism of local law enforcement, who were accused in a Tunisian investigation into the mass killing of deliberately delaying their arrival at the scene to confront Rezgui.
The hearing's expected to last 6-8 weeks.