Tunisia Inquests: East Midlands Victims Final Moments Heard In Court
2 February 2017, 14:32 | Updated: 2 February 2017, 14:36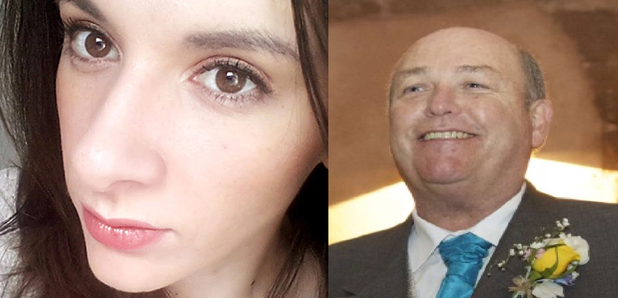 The inquests into the deaths of 30 British tourists in a terror attack in Tunisia in 2015, has heard from the relatives of two East Midlands victims.
Carly Lovett, 24, from Gainsborough, Lincolnshire, died in Sousse while on her first couple's holiday with Liam Moore.
She was among 38 people killed by extremist Seifeddine Rezgui, who opened fire at the five-star Riu Imperial Marhaba Hotel on June 26 2015.
An inquest into her death heard that the fashion blogger and Mr Moore had run from the pool area of the hotel after hearing gunshots on the beach.
Seeking safety, they fled into the hotel and up some stairs to what looked like an admin area for staff, the hearing at London's Royal Courts of Justice was told.
In a statement to the inquest, Mr Moore described the couple comforting each other before there being an ``explosion''.
He said: "We were standing close to each other, just hugging each other and holding each other's hands.
"Carly was saying that she was scared and I said I was too, but that we would get out of there.''
He added that he heard a "massive bang'' which left a ringing in his ears, and thought there must have been an explosion very close to where they were standing.
"As the smoke cleared, I immediately started looking for Carly, and I could see that she was lying on her front in the doorway of one of the offices.''
The inquest heard that he bent down towards his fiancee and turned her on her back to see her surrounded by blood.
"She told me she loved me and I told her I loved her too,'' said Mr Moore, who described seeing a wound on her inner arm.
Explaining what Mr Moore had said in this statement, counsel to the inquest Aaron Moss said: "He (Mr Moore) performed CPR - mouth to mouth breathing. He then said that when her body relaxed, he knew that he had been unable to save her life.''
The inquest heard that Ms Lovett and Mr Moore had been together for 10 years and were engaged to be married.
In a pen portrait, her family described the keen photographer as the "perfect child''.
It continued: "I cannot find the words to express how much Carly is missed by her family and by so many people.''
The inquest also heard from the wife of a former paratrooper who was gunned down during the attack.
John Stollery, 58, and his wife Cheryl were desperately running away from the sound of gunfire when he was shot in the head and killed.
She told the hearing that they had gone for a swim, leaving their son Matthew gaming on the fourth floor of the hotel.
Mrs Stollery said when they heard the shots at around 11.50am, they started running towards the other side of the hotel, following a path towards a nightclub at the resort.
She said that before they got to the venue she saw a gunman dressed in black trousers and a black shirt run past her.
"I turned round thinking John was still immediately behind me and said 'John, he is there, he has got a gun'.
"The gunman went past me. I expected him (John) to be at the side of me or just behind me. And when I turned around John was on the floor.
"I screamed 'No' very loudly and 'John, John'. I went back up to him, stood over him and I could see from that moment he had already died.
"Although his eyes were open, there was nothing there. I could see the damage caused to his head, especially the left-hand side of his temple.''
Mrs Stollery stood over her husband for a few seconds before turning her thoughts to finding her son.
She described running back into the hotel to find it deserted, but deciding against using the lift which would draw attention to her location.
Stuck, she decided to hide in a phone booth, after hearing men speaking in Arabic.
But as she entered, the light came on, so she climbed in a chair and covered it with one hand, while holding the door closed with her other hand.
Mrs Stollery told the hearing that while in the booth she saw two men with guns walk past.
First, one wearing red shorts and a black shirt went past her, followed minutes later by the man she had seen run past her outside.
The inquest was told she later heard the second man had been shot dead outside the hotel.
``I would have liked him to be captured rather than shot so he could have been questioned,'' said Mrs Stollery.
However, she added that when she later saw pictures of Rezgui, she was not sure this was the man she had seen run past her outside, and commented on the lack of CCTV at the front of the hotel.
``That was disappointing to say the least,'' she said.
The inquest heard that Mrs Stollery stayed in the booth for about seven minutes until she saw a man she recognised as the site gardener walking by with a little English girl with pigtails.
``My thoughts were, 'where is he taking her?'. So I came out and asked 'where are you taking her?'''
The hearing was told that he beckoned for her to join him and she was led to a laundry room where others were hiding and where she was covered with duvet covers.
The group was eventually ushered into a dining room with others from the hotel, some of whom had been injured.
Mrs Stollery said she was uncomfortable with this as the room had many windows and made them vulnerable.
She said she saw no security at the hotel during her stay, and that TV crews were at the scene after the attack before the authorities arrived.
Mrs Stollery also described her anger at who she thought was the Tunisian prime minister arriving at the scene.
She said: "At that point I still hadn't got Matthew. Where was he? I had to walk away because all of a sudden you have got this official come in to appease me.
"My husband was laid out in the front, dead.''
She added: "There was no security, no guards, but this man comes, wanting to try and appease you and tell you that it is all okay. How could it be okay, my husband was dead.''
The court heard that when she was allowed out of the dining room, she asked a member of hotel staff and another English holidaymaker to help find her son.
They were eventually reunited and then had to make the trip to Tunis, where Mrs Stollery identified her husband's body, a tattoo of an eagle on his arm leaving her in no doubt.
Mr Stollery had completed two tours in Belfast as a private in the 2nd Battalion of the Parachute Regiment.
He worked for Nottinghamshire County Council for more than three decades, including 16 years dedicated to helping children in care.
In a statement released before evidence into his death was heard, Cheryl and Matthew Stollery, who is currently studying for a Masters degree, said: "For us John's family, it is important not only to confirm the circumstances of John's death, we hope the inquest will raise awareness of what happened and ultimately the findings and outcomes from the Tunisia inquest will support 'lessons being learnt'.''
They added: "We love and miss John terribly, our world has been shattered and we are totally devastated by the way he was taken from us by a mindless act of terrorism born out of extremist behaviours and toxic ideologies.''