Tributes To Edward Green 'An Incredible Son' Who Died In The Langley Mill Fire
1 July 2015, 19:02 | Updated: 30 March 2016, 13:50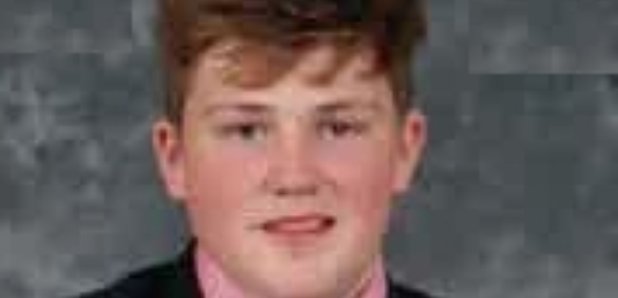 The family of a man from Belper who died in a flat fire in Langley Mill have paid tribute - calling him 'an incredible son'.
Edward Green died in a fire at a flat on North Street last Sunday alongside friend Amy Smith and her six-and-a-half month old daughter Ruby-Grace Gaunt.
Edward's parents, Wayne and Amanda Green, of Belper, have released a statement through the police:
They said: "Our son was a wonderful young man whose life has been devastatingly cut short in circumstances we still cannot comprehend.
"Edward was an incredible son and brother who had a huge zest for life and welcomed every challenge with determination and enthusiasm.
"He was a warm, compassionate boy whose infectious personality has left an impression on all of those who were fortunate enough to meet him. Edward was a ball of sunshine whose smile shone each and every day and he will be missed by so many people.
"We would like to express our heartfelt thanks for the overwhelming support we have received from the community of Belper as a whole, especially those within the various sports organisations to which Edward had belonged and of course the Scout movement, of which he was an active member.
"The support provided by school teachers and pupils is of great comfort to us and Edward's brothers and sister. It is with their help and guidance that all three will continue to make their brother proud.
"Our thoughts are with those who loved Amy and Ruby-Grace, who were so tragically taken alongside our beloved son. We will never understand why our children have been taken from us.
Our thanks go to those people who have done everything in their power to help, including those who were at the scene last Sunday and those who continue with their investigations to bring justice for all of those affected by this horrific event.
"The love of our family and friends has enabled us to cope with the events of last week and their continued support and care will ensure that we may be able to rebuild a future without Edward.
"We would ask that you respect our request for privacy at this devastating time."