Teen Rapist Jailed For Life In Leicester
16 February 2018, 16:06 | Updated: 16 February 2018, 18:22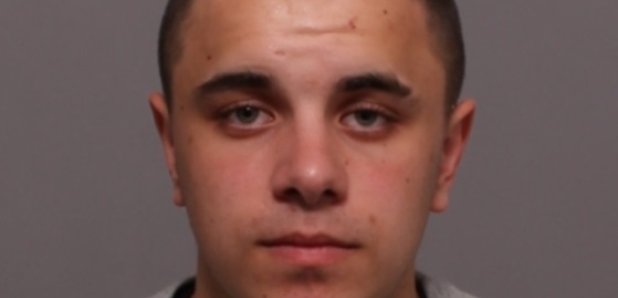 An teenage rapist who bludgeoned a woman with a paving slab and left her for dead in Leicester has been jailed for life.
Charlie Pearce carried out the attack on the woman on his 17th birthday in July last year, having researched rape online.
He'd denied meaning to kill the woman but admitted two counts of rape, causing grievous bodily harm with intent, and stealing her handbag.
Following a trial at Leicester Crown Court, he was found guilty of attempted murder, having left his victim with her life "hanging by a thread".
Sentencing Pearce to life with a minimum term of 11 years at the Old Bailey, Mr Justice Haddon-Cave said Pearce was "exceptionally dangerous" and attacked the woman with "animalistic savagery".
The judge said Pearce had carried out a "predatory attack" with a sexual or sadistic nature and had "intended to silence the victim forever".
He said: "The defendant set out that evening to mark his 17th birthday to find a woman to attack and violently rape.
"He can be seen on CCTV circling the park and hunting (the victim) down as she walked through the park. The attack itself was of animalistic savagery. The offending was exceptionally serious."
The court heard Pearce had dragged the victim into undergrowth in Leicester's Victoria Park and hit her over the head with a concrete slab.
The start of his attack was witnessed by youths in the park nearby who called police.
But a police patrol was unable to find anything because of a lack of a precise location, the court heard.
About an hour later, a passing cyclist spotted a pool of fresh blood and a hair clip on the ground.
The judge said she showed great bravery in going into the bushes to investigate and comfort the victim before emergency services arrived.
The victim - aged in her 20s - was rushed to hospital with horrific head injuries.
The following day, police circulated a "remarkably clear" CCTV image of Pearce, running towards her holding the slab.
His family recognised him and contacted police following the media appeal.
The victim awoke from a coma weeks later, unaware of what had happened.
As Pearce, of Clarendon Park, Leicester, appeared to be sentenced, she gave an emotional statement about the mental and physical scars.
She said: "I do not remember screaming when I was assaulted though I am aware that screams were reported to the police by various people that night.
"My screams did not stop my attacker from causing me further harm and nor did they help me be found so I could receive medical care I needed.
"Knowing that my screams did not change anything for me that night continues to trouble me."
In mitigation, Phillip Bradley QC said: "She was the innocent victim of violence that was as gratuitous as it was unprovoked."
He said Pearce accepted he was "entirely responsible" for that violence.