Teachers And Firefighters Across The East Midlands Go On Strike
10 July 2014, 15:35 | Updated: 30 March 2016, 13:50
Thousands have turned out at protests across the East Midlands over government cuts, pay and pensions.
Teachers, firefighters and public sector workers have all been involved in what's being called the largest public sector strikes since the 1920s.

One of the biggest demonstrations in the country was in Derby: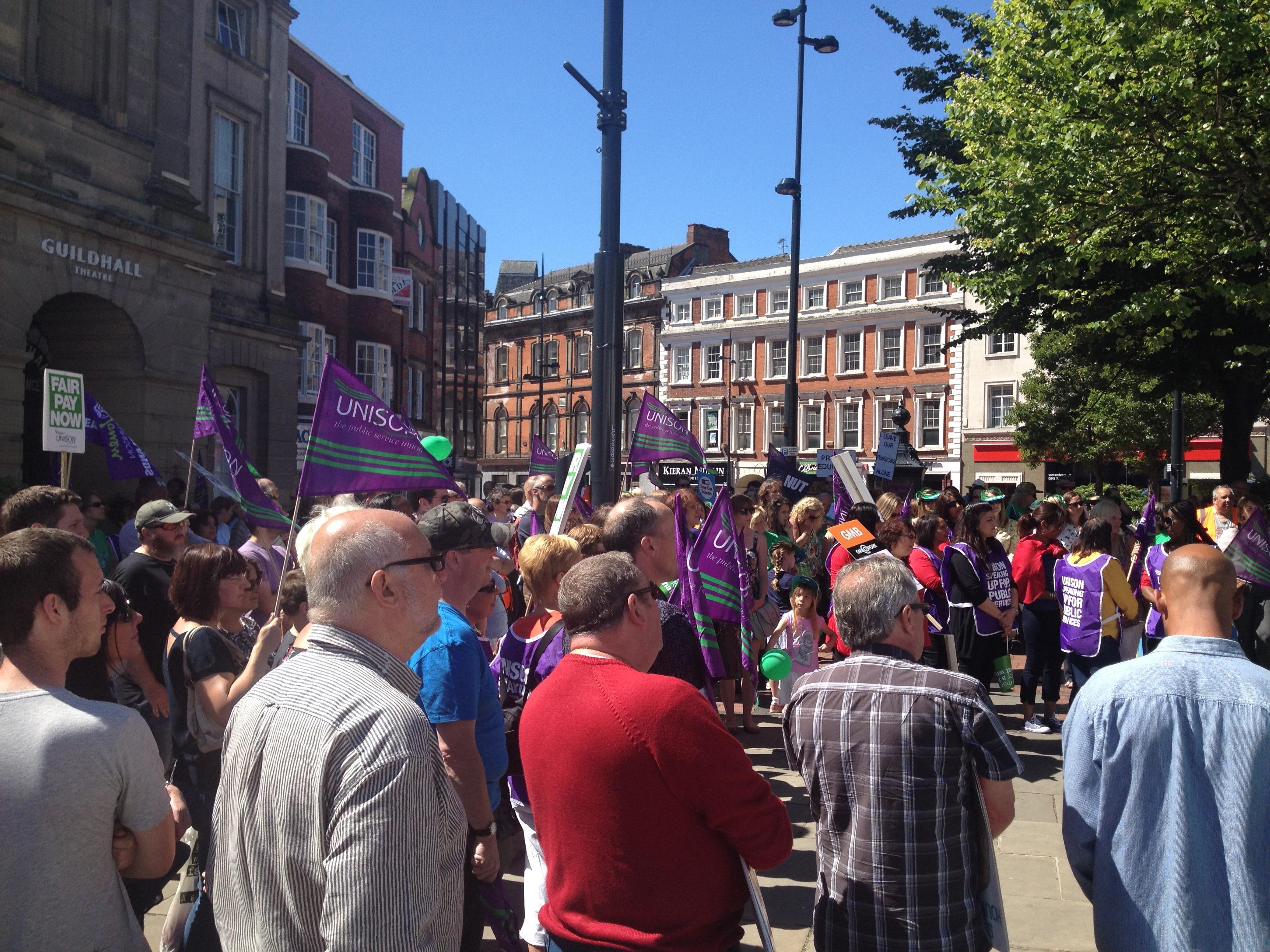 They were also rallies in Nottingham and Leicester.
More than 300 schools have been either shut or partially shut in Derbyshire, Leicestershire and Nottinghamshire.