Sports Direct To Have Independent Review Into Working Practices
20 September 2016, 14:19 | Updated: 20 September 2016, 16:39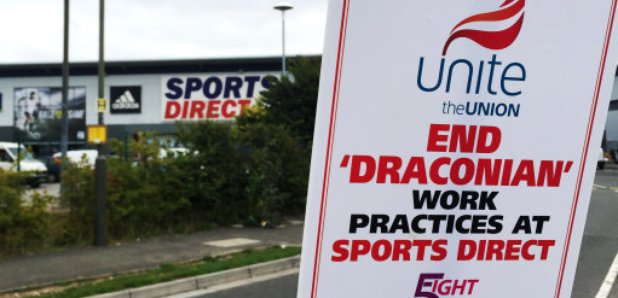 Derbyshire-based Sports Direct is to undertake an independent review of working practices and corporate governance, following concerns raised by shareholders.
The so-called ``360 degree'' review was initially to be led by the retailer's law firm RPC.
However, the Mike Ashley-owned firm said on Tuesday that following discussions with shareholders, including the influential Investor Forum, the review ``will now be led by an independent party other than RPC''.
``The board has made this decision after listening to shareholder feedback at the recent AGM/Open Day and during subsequent consultation with a number of the company's long-standing shareholders via the Investor Forum,'' Sports Direct said.
The Investor Forum consists of investors holding assets worth more than #14 trillion, and the move comes after independent shareholders rebelled at the retailer's AGM, with 53% opposing the re-election of chairman Keith Hellawell, with many also calling for an autonomous review of working practices.
The company has faced sharp criticism over corporate governance and working practices at its warehouse in Shirebrook, Derbyshire, after it was revealed that some warehouse staff were paid below the national minimum wage.
Mr Ashley has also been lambasted for using zero-hour contracts and presiding over ``Victorian'' working practices.
Sports Direct has moved to address concerns by offering casual retail staff guaranteed hours instead of zero-hour contracts and ensuring all warehouse staff are paid above the national minimum wage following an initial review by RPC.
In addition, the company said on Tuesday that the selection process for having a workers' representative on the retailer's board will be via ``democratic staff elections, in which it is anticipated that all staff directly engaged or employed by Sports Direct may vote''.
Mr Ashley, who was grilled at a Commons Business Select Committee hearing in June, told BBC Breakfast that he was unaware of the retailer's failings.
He said: ``You would be surprised how little I knew what was going on, and I think that is really where the failing was. Should I have known more? Yes. Was I aware of some of the things going on? Absolutely not.
``We definitely had some things we had to fix, and hopefully in the 90 days we've fixed a lot of those things, and there's still, as I said to them at the time, a lot of stuff ongoing that will always remain and need fixing.
``I've said sorry, I've said I'm going to fix it, and I will.''
Unite assistant general secretary Steve Turner said he was pleased the company has ``seen sense''.
He added: ``At last Mike Ashley and his board have grasped that they need to take some very serious steps to restore shareholder, consumer and worker confidence in their employment practices.''
A spokeswoman for the Department of Business, Energy and Industrial Strategy welcomed the firm's pledge to change.
She said: ``The Government is clear that everybody deserves to be treated with respect and employers have a responsibility to ensure that pay is fair no matter who you are or what you do.
``Both the Business Select Committee report and Sports Direct's review into their own working practices detailed some concerning findings, so it is right that they take decisive action to resolve these internal issues as quickly as possible.''