Serial Rapist Jailed For More Than 20 Sex Attacks
11 August 2018, 09:25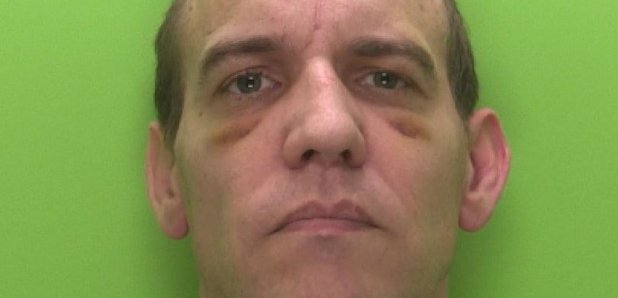 A 44-year-old man, who carried out a string of sex attacks in Nottinghamshire, has been jailed for life.
Stuart Hooper (pictured), formerly of Chilwell, was found guilty of 24 sex attacks and a common assault.
He'll serve at least 34 years behind bars after targeting two adults and two children over the last 20 years.
His offending included 14 rapes, including four on a child under 13, five indecent assaults, three sexual assaults including one on a child under 13, one assault by penetration and one offence of inciting a child under 13 to engage in sexual activity.
Mr Hooper denied the offences but was found guilty at Nottingham Crown Court on 21st June after a nine-day trial and was sentenced this week.
The sentencing comprises of three 32-year sentences to run concurrently and a 10 year sentence to run consecutively, meaning he will be 86 at the end of his sentence.
A judge has ruled that he will only be eligible for parole after serving two thirds of the custodial sentence.
Judge Dickinson QC described him as a highly dangerous offender, who showed a horrifying lack of knowledge, appreciation and remorse for his offences.
Detective Constable Hannah Frame, from Notts Police, said: "This is the most horrific case of sexual abuse I've ever had to investigate and the length of the sentence is a reflection of the grave and serious nature of the offending.
"In effect he has given his victims a life sentence of the psychological impact these attacks have. It is only right that he is given a such a lengthy sentence too and I know his victims will take great comfort from that.
"The victims have shown bravery and patience throughout the investigation and I commend them for the way that they have handled themselves throughout.
"I hope this sentence also gives people confidence that Nottinghamshire Police is there to support victims of crime and bring the perpetrators to justice. We will investigate all reports of sexual abuse, even if they happened a long time ago, and will give survivors all the help they need."