Rock City Evacuated After Flare Is Let Off During Gig
17 November 2018, 07:21 | Updated: 17 November 2018, 09:46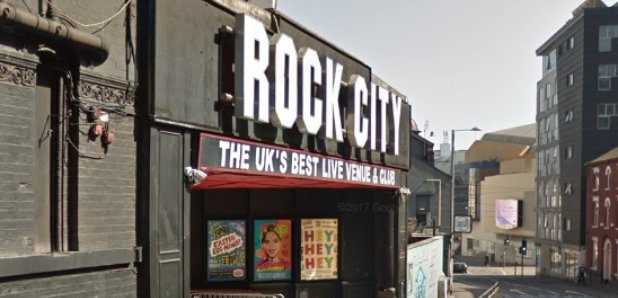 Rock City in Nottingham had to be evacuated after reports of a flare being let off inside.
It happened during a Lil Pump gig on Friday (16th) night.
Nottinghamshire Fire and Police services were called out at around 9:30pm as hundreds of music lovers were told to leave the venue.
INCIDENT at 21:30 we were called to an incident at @Rock_City_Notts in Talbot Street, with colleagues from @EMASNHSTrust and @nottspolice The venue has been evacuated to ensure public safety. Two people have minor injuries. Please avoid the area to ease congestion.

— Nottinghamshire Fire and Rescue Service (@nottsfire) November 16, 2018
Nottinghamshire Police say they are now investigating the exact details of what the substance was and who is behind it.
Rock City posted on their Facebook and Twitter, saying they think it was pepper spray.
** UPDATE ON TALBOT STREET **Please see the attached Photo regarding tonight's events. pic.twitter.com/O2LsFp2MEm

— Rock City (@Rock_City_Notts) November 16, 2018
Online, people at the gig described being covered in rashes and excessive coughing.
My lad is coughing his guts up, with a rash everywhere he wasn't covered and can barely see - yeah. Dead funny.

— Lisa Judson (@Moma_L) November 17, 2018
Alex was among those inside.
#LISTEN Fan @alexspiegl describes the panic @Rock_City_Notts last night after a suspected flare was let off during @lilpump's gig

The show was cut short & venue evacuated for safety reasons #CapitalReports pic.twitter.com/bR2D7hCqgC

— CapitalEastMids News (@CapitalEMNews) November 17, 2018
Rock City say they cut the show short, to protect the safety of their customers.
Capital has contacted the venue for comment, after questions were made about the venues security.
[Photo credit: Google Maps]