Report Finds Missed Chances To Charge Lord Janner Over Abuse Claims
19 January 2016, 13:19 | Updated: 30 March 2016, 13:50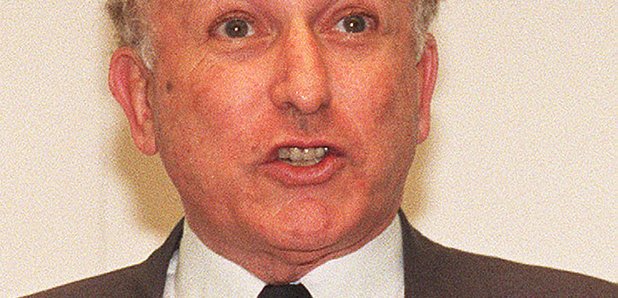 Failures by police and prosecutors meant three chances were missed to charge ex-Leicester MP Lord Greville Janner over sex abuse claims, an independent report has found.
Alleged victims of the late peer were left ''devastated'' after a criminal case was dropped on Friday, decades after they first accused him of abuse.
Today, a report by High Court judge Sir Richard Henriques found that:
:: In 1991, a decision not to charge the peer was wrong and there was enough evidence to charge him with indecent assault and buggery. The charging decision was taken after an ``inadequate'' police investigation and should have been delayed.
:: In 2002, police failed to pass on further claims against the late politician to the Crown Prosecution Service
:: In 2007, again there was sufficient evidence to prosecute Lord Janner for indecent assault and buggery. He should have been arrested and interviewed and his home searched.
Director of Public Prosecutions Alison Saunders said: ``The inquiry's findings that mistakes were made confirms my view that failings in the past by prosecutors and police meant that proceedings were not brought.
``It is a matter of sincere regret that on three occasions, opportunities to put the allegations against Lord Janner before a jury were not taken.
``It is important that we understand the steps which led to these decisions not to prosecute, and ensure that no such mistakes can be made again.''
The peer died aged 87 in December, days after he was found unfit to stand trial after being charged with a string of sexual offences dating back to the 1960s against nine alleged victims, who were mostly under 16 at the time.
Ms Saunders was at the centre of a storm of controversy last year after originally deciding Lord Janner, who had dementia, should not be charged because of his ill health.
That decision was overturned by an independent review last year. A special hearing known as a trial of the facts had been scheduled for this year, but last week the criminal case was formally dropped following Lord Janner's death.
In light of these recent findings, Leicestershire Police have gave Capital this reaction:
"The report focuses not only on the CPS's role in these investigations (carried out in 1991, 2002 and 2007) but on the role played by Leicestershire Police, and concludes that there were failings in all three investigations.
During the course of his review Sir Richard spoke to a number of CPS staff in order to understand their role in those previous investigations into Lord Janner. We would have welcomed the opportunity to assist Sir Richard in a similar way and are disappointed not to have been asked to do so."