Oliver And Olivia Most Popular Baby Names In Nottinghamshire
25 December 2018, 06:26 | Updated: 25 December 2018, 06:27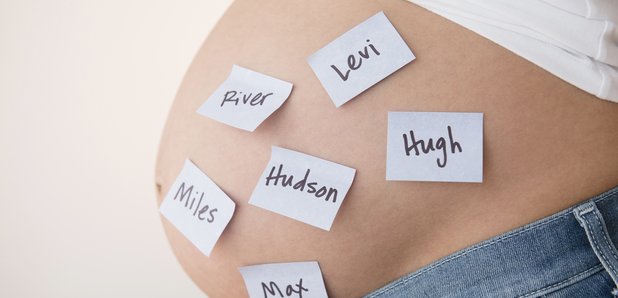 Nottinghamshire County Council have released this year's most popular baby names.
New parents here seem to favour the likes of Oliver and Harry for a boy - with Olivia and Amelia winning out for the girls.
It comes as the council also reveal Spaghetti Bolognese was the most popular school dish.
Full lists can be found below.
Most popular baby boy names registered by County Council registrars in 2018
1. Oliver - 63 (no change from 2017)
2. Harry - 60 (no change from 2017)
3. Jack - 45 (no change from 2017)
4. Charlie - 43 (up 6 places from 2017)
5. Jacob - 42 (up 2 places from 2017)
6. George - 41 (down 2 places from 2017)
7. Archie - 35 (new entry in the top 10)
8. Noah - 35 (down 2 places from 2017)
9. Freddie - 33 (no change from 2017)
10. Alfie - 32 (new entry in the top 10)

Most popular baby girl names registered by County Council registrars in 2018
1. Olivia - 36 (up 1 place from 2017)
2. Amelia - 35 (down one place from 2017)
3. Ava - 32 (up 2 places from 2017)
4. Elsie - 26 (new entry in the top 10)
5. Harper - 25 (new entry in the top 10)
6. Poppy - 23 (up 3 places from 2017)
7. Isla - 22 (down 4 places from 2017)
8. Willow - 21 (new entry in the top 10)
9. Mia - 21 (down 1 place from 2017)
10. Emily - 21 (down 4 places from 2017)
Most popular school meal dishes in Nottinghamshire in 2018
1. Spaghetti Bolognese
2. Fish & Chips
3. Nottinghamshire Sausage and Mash
4. Magic Chocolate Pudding
5. Cheese & Bacon Pinwheel (starter)
6. Butterscotch Tart
7. Nottinghamshire Sausage, onion gravy, Yorkshire pudding and vegetables
8. Macaroni Cheese
9. Butterscotch Tart
10. Fruity Flapjack