Nottinghamshire Police First In Country To Record Misogyny As Hate Crime
13 July 2016, 18:05 | Updated: 13 July 2016, 18:08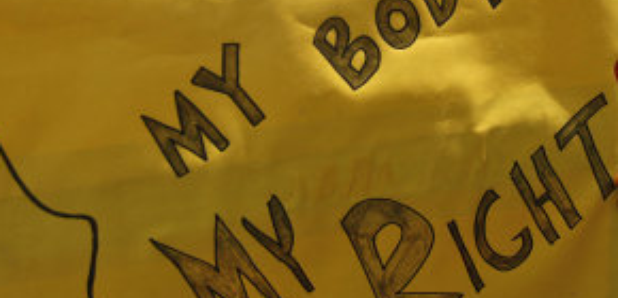 Nottinghamshire Police has officially recognised misogyny as a hate crime in an effort to make the county a safer place for women.
Officers and staff currently undergoing training have begun to categorise behaviour targeted towards a victim ``simply because they are a woman'' as misogynistic crime.
The Nottinghamshire force is the first in the country to adopt the separate misogyny hate crime category, applying to incidents ranging from street harassment through to unwanted physical approaches.
Commenting on the new procedures, introduced in partnership with Nottingham Women's Centre, Chief Constable Sue Fish said: ``I'm delighted that we are leading the way towards tackling misogyny in all its forms.
``It's a very important aspect of the overall hate crime work being conducted and one that will make Nottinghamshire a safer place for all women.
``What women face, often on a daily basis, is absolutely unacceptable and can be extremely distressing.''
Nottinghamshire Police has provided misogyny hate crime training to selected officers during the past three months.
Work on the change began in June 2014 after a research project, which led on to a conference at which victims gave examples of harassment faced by women.
Encouraging anyone affected by misogynistic hate crime to contact police without hesitation, Ms Fish added: ``The work we are doing with Nottingham Women's Centre is so valuable and I am looking forward to continuing that work.''
Melanie Jeffs, centre manager at Nottingham Women's Centre, said: ``We're pleased to see Nottinghamshire Police recognise the breadth of violence and intimidation that women experience on a daily basis in our communities.
``Understanding this as a hate crime will help people to see the seriousness of these incidents and hopefully encourage more women to come forward and report offences.''
The Nottinghamshire force defines a hate crime as ``any incident, which may or may not be deemed as a criminal offence, which is perceived by the victim or any other person, as being motivated by prejudice or hatred.''
Domestic abuse is not included within the scope of misogyny hate crime as it is dealt with under its own procedures.
Misogyny hate crime is classed under the new policy as ``incidents against women that are motivated by an attitude of a man towards a woman, and includes behaviour targeted towards a woman by men simply because they are a woman''.
Examples of such incidents may include unwanted or uninvited sexual advances, physical or verbal assault, unwanted or uninvited physical or verbal contact or engagement, and use of mobile phones to send unwanted or uninvited messages or take photographs without consent.