Nottinghamshire NHS Trust Still Inadequate
20 October 2015, 06:36 | Updated: 30 March 2016, 13:50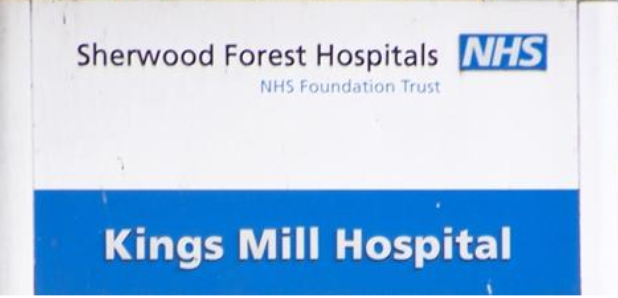 Too many patients are still dying at an under-performing NHS trust in Nottinghamshire with double the national average rate of sepsis deaths, the Care Quality Commission (CQC) has warned.
The situation is so serious at Sherwood Forest Hospitals NHS Foundation Trust that Professor Sir Mike Richards, the chief inspector of hospitals, has written to Health Secretary Jeremy Hunt with his concerns.
In a new report, the CQC rated the trust as inadequate and said it should remain in special measures, where it has been for the last 18 months.
Inspectors found major concerns, including resuscitation equipment not being on trolleys which would leave patients suffering a cardiac arrest in crisis.
The trust has also failed to take adequate action to cut its high death rates, with warnings on sepsis since 2010. Sepsis is a deadly bloodstream infection.
The CQC report said: ``There have been long-standing concerns about the management of patients with sepsis.
``In 2010 and 2012 we raised mortality outlier alerts with the trust when information showed there were a higher number of deaths than expected for patients with sepsis.
``The trust had identified a third mortality outlier for patients with sepsis in the period April 2014 to January 2015.''
Inspectors found 88 deaths from sepsis between April 2014 and February 2015. Some 32% of all patients diagnosed with septicaemia died, almost double the England rate of 17%.
The trust provides services for people across north and mid-Nottinghamshire as well as parts of Derbyshire and Lincolnshire.
Both Kings Mill Hospital and Newark Hospital were rated as inadequate overall while medical care at Mansfield Community Hospital required improvement.
The trust was placed in special measures two years ago by NHS medical director Sir Bruce Keogh because of concerns about death rates and standards of care.
Executive leaders at the trust were also found to regard some of the CQC's concerns as not being significant.
Prof Richards said inspectors had ``found a number of serious problems'' since a 2014 inspection and the findings were ``extremely concerning''.
He added: ``Rather than getting better, our latest inspection shows a noticeable decline in ratings.
``The trust's special measures action plan had 18 high level action points to be completed by March 2015.
``Only one of these areas had been completed by the June inspection, although there has been some progress in other areas.''
At the time of the inspection, death rates continued to be above expected limits, Prof Richards said.
``A particular concern was the trust's management of patients with sepsis, with just 17% of inpatients receiving care and treatment in accordance with national guidance.''