Nottinghamshire MP Calls For Government To Help Tackle Racism In Football
24 April 2019, 14:57 | Updated: 24 April 2019, 15:00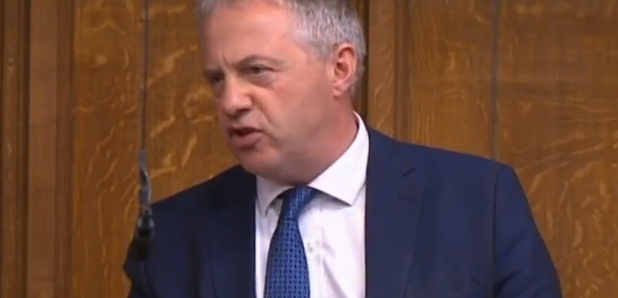 The Government has been urged to facilitate a "national forum" to help tackle the rise in racism in football.
Labour MP John Mann said a referee in Nottinghamshire "had to flee a game, lock himself in the car and call the police" after being abused.
But speaking during Prime Minister's Questions, the member for Bassetlaw said the FA responded by handing out just a "six-match ban and a £50 fine".
WATCH: "Isn't it clear that the football authorities aren't capable without our help."#Bassetlaw MP @JohnMannMP has called for the government to step in to tackle racism in sport. #CapitalReports pic.twitter.com/KIvNd0Xjb6

— Capital East Mids News (@CapitalEMNews) April 24, 2019
Mr Mann said: "Considering what's happening to Raheem Sterling, Danny Rose and the growth of racism at every level in football and their call for a 'national forum', isn't it clear the football authorities are not capable without our help and Government help of actually getting on top of this problem, particularly of racism in football?"
And he said that the Government should "take a lead as the way the Prime Minister did with Hillsborough" and help convene such a forum this summer.
It comes after England players Sterling and Rose were high-profile victims of racism while playing for their country against Macedonia, but after a number of incidents in matches in England in recent weeks the issue of abuse in football has taken centre stage.
In response, the Cabinet Office minister David Lidington said he "condemned without reservation" the incident Mr Mann had described, saying it was "completely beyond the bounds of acceptability".
And he said the sports minister Mims Davies would be happy to sit down with him and other MPs "as a priority" to discuss what else can be done.