Nottinghamshire Dentist Struck Off For Hygiene Failings
18 August 2016, 16:25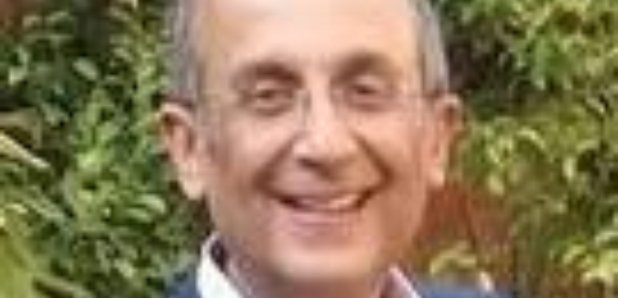 A ``deplorable'' Nottingham dentist whose surgery hygiene standards sparked a major health scare and more than 22,000 patients to be recalled has been kicked out of the profession.
A string of malpractice allegations were found proven against Desmond D'Mello after a whistleblower exposed the poor levels of cleanliness at his practice.
A mass blood screening was conducted after he was secretly filmed breaching clinical standards at the Daybrook Dental Practice in Arnold, over the course of three days in 2014.
A conduct hearing at the General Dental Council (GDC) in London found scores of allegations against him included failing to change gloves between patients and failing to put on a new surgical mask for each patient.
All but one of more than 50 allegations against him was proved, the panel found.
The committee ruled that it was in ``no doubt'' Mr D'Mello's behaviour would be considered ``serious and deplorable'' by fellow dental professionals and concluded the facts found proved amounted to misconduct.
It further found his fitness to practice was impaired by reason of this misconduct and ordered that he be erased from the GDC register.
The panel said in its determination: ``The committee considered that Mr D'Mello's acts and omissions as particularised in the heads of charge constituted a grave and reckless disregard for the standards set out above.''
It continued: ``His failures to maintain appropriate cross-infection controls in his treatment, such as failing to wear or change his gloves and surgical mask, and wiping his hands on his tunic and trousers instead of washing them, enabled him to sustain what was a contemptible pattern of gravely hazardous practice which placed his patients at serious risk of infection.''
Dental nurse Caroline Surgey admitted more than 20 allegations which happened when she was working alongside Mr D'Mello.
The 43-year-old mother-of-two told the hearing she had failed to adequately re-educate herself following a hiatus from the profession and was scared to challenge Mr D'Mello in case she lost her job.
Ms Surgey said: ``I have let myself down, I have let my family down, I have let the profession down, I have let the patients down and I have the public down, and it will never, never happen again.''
The panel found her behaviour also amounted to misconduct and ordered she be subject to conditions of practice for 12 months.
When the whistleblower's footage was shown to health bosses, 22,000 patients listed on the practice database were written to and offered blood testing, with about 6,000 coming forward.
It is believed to be the largest recall in NHS England's history and screenings were offered for blood-borne viruses including HIV, hepatitis B and hepatitis C.
Of the patients who came forward, 4,526 patients of Mr D'Mello were tested, five of whom were found to have hepatitis C. None were found with HIV or hepatitis B.
Due to the multiple ways in which these infections can be transmitted, however, it is not possible to identify how those with hepatitis C caught it.
Ms Surgey spoke of how Mr D'Mello insisted on seeing ``massive amounts of patients'' and the panel heard that this could mean more than 60 in one day.
One witness had previously described to the panel the ``filthy'' state of D'Mello's surgery and how she had been rebuked by him for cleaning too much.
Mr D'Mello did not attend the hearing, instead opting to write to the committee last week to express his ``total shock'' at the allegations, the handling of which he said was ``humiliating''.
He informed the committee that prior to the hearing that he had applied to the GDC for voluntary removal from the register.
The panel was informed that his application was refused by the GDC.
On Monday he wrote to the committee, saying: ``I cannot see how this long, expensive GDC hearing determining my fitness to practice is impaired has any relevance except to cause me and my family serious distress and hardship.''
The former dentist had a contact for the NHS for the financial year 2014-15 worth nearly #675,000, but was suspended when the allegations were made on June 13 2014.