Nottingham's Froch Turning To Acting
13 February 2016, 11:17 | Updated: 30 March 2016, 13:50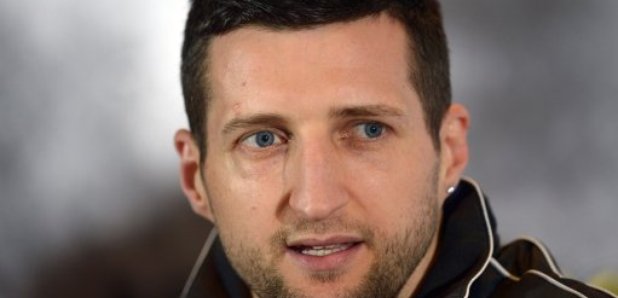 Former Nottingham boxer Carl Froch has reiterated his desire to remain retired from the boxing ring and is instead planning on pursuing a career as an actor.
The four-time super-middleweight world champion last fought in May 2014 when he defeated George Groves at Wembley Stadium, and despite frequently speaking of his temptation to make a comeback he has been taking lessons in how to act.
He is convinced he could still succeed in the boxing ring but is considering appearing alongside Jason Statham in a three-part crime series, assuming the role of his ``wing man'', a move not dissimilar to one his friend David Haye was said to be interested in when he first entered retirement.
``I'm dipping my toe in the water for a bit of acting,'' Froch, 38, told BBC Radio 5 Live.
``I've just been reading the script (on Friday) morning, so it may come to fruition or it may not.
``It's crime in London, it's all going off and there's terrorists going off, and Jason's tackling it through the Metropolitan Police.
``I think about a comeback every day, but I am realistic.
``I am 40 years old next year. It is not just the fight, it is the 12-week training camp, the intensity, the dieting, and then being away from my kids.
``But as a retired athlete, I still look at the super-middleweight division and think: 'James DeGale - I can beat him. George Groves - I beat him at Wembley in front of 80,000 people'.''