Nottingham Teenager Detained For Nine Years After Sex Attacks 15 Minutes Apart
13 January 2017, 17:41 | Updated: 13 January 2017, 17:43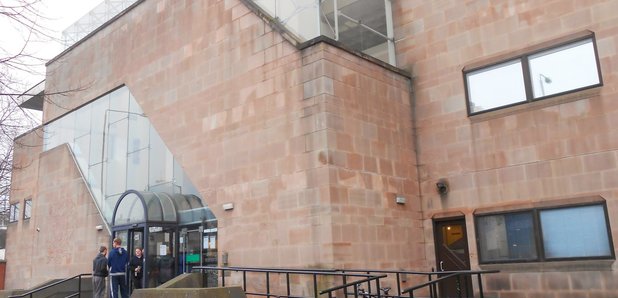 A 16-year-old cannabis user who launched "horrific'' sex attacks on two lone women 15 minutes apart in Nottingham has been ordered to be detained for nine years.
The youth sat with his head bowed as a court heard how one of his victims, in her 60s, struggled to breathe during "horribly sustained'' attempted rapes recorded by a CCTV camera on a secluded path.
The boy, who cannot be named, had minutes earlier grabbed a woman in her 20s around the neck in an alley before subjecting her to a serious sexual assault.
Nottingham Crown Court heard the victims have suffered nightmares and depression after the assaults in the Lenton and Wollaton areas of the city at about 8am on Sunday October 23.
The Recorder of Nottingham, Judge Gregory Dickinson QC, was told that the boy was drinking heavily and taking ecstasy at a party in the hours before the attack, and had also smoked cannabis.
The attacker, who admitted two counts of attempted rape and three of assault by penetration after being traced by DNA evidence, will serve at least two-thirds of the nine-year sentence before being considered for parole.
Imposing a five-year extended licence period, the judge said the second attack had been "to all intents and purposes the full offence of rape'' despite being charged as attempted rape.
"It was violent, sustained, brutal and degrading,'' the judge told the defendant. "These offences are shocking enough. What makes it all the more extraordinary from the point of view of the court is that you are just 16.
"But in many respects you are not a child. You spent that night drinking prodigious amounts of spirits and you had taken cannabis and ecstasy.''
Opening the case for the Crown, prosecutor Dawn Pritchard said the older victim was approached by the boy riding a bike in a wooded area in Wollaton.
Ms Pritchard told the court: "The woman asked if she could help him and within seconds he immediately grabbed her.
"She describes struggling to breathe and he struck her about the head with his fist.''
The boy only fled after being told by the victim - who suffered bruising and abrasions - that someone was approaching.
Defence barrister Rachel Darby, offering mitigation for the boy, said he had only a vague recollection of the attacks.
"He feels that his life is over,'' Ms Darby told the court. "He can't believe he has done something so stupid and so awful.''
In victim impact statements read to the judge, one complainant said she no longer felt safe anywhere, while the other woman said she frequently wakes up in the night suffering flashbacks.
In her statement to the court, the older victim said: "The attacker may be locked away but he still controls me. I feel like I am locked away and my freedom has been taken from me.
"I pray that the light comes soon. I wonder if I will ever get back to normal and if so, when.''