Nottingham Student Cleared After Racist Chanting
18 July 2018, 16:10 | Updated: 18 July 2018, 16:12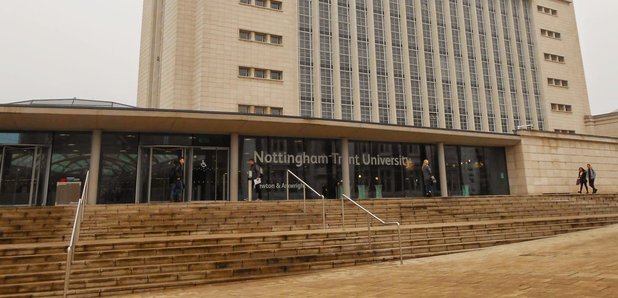 A mixed-race student who shouted "we hate whites" in a uni accommodation block in Nottingham has been acquitted.
19-year-old Lauren Leigh hugged family members and wiped away tears after being cleared of racially-aggravated harassment because her actions were not motivated by hostility.
Prosecutors brought the charge against the psychology and criminology student after audio of racially abusive chanting was recorded at a Nottingham Trent University halls of residence in March.
An inquiry into the recording, later posted on Twitter, led to the suspension of a number of students by the university.
A male student was fined over the incident, which also saw anti-black chants, after pleading guilty to a public order offence at the same court in May.
Ms Leigh told her trial she accepted saying the words attributed to her by prosecutors but said she was responding to anti-black chanting within her earshot.
She also told the court that she warned others involved in chanting that they may offend a black student whose room was nearby.
Asked why she had not simply told those chanting to stop, Ms Leigh told the court: "I did tell them to be quiet.
"I believed it was a reasonable response to what they were saying to me."
A deputy district judge cleared Ms Leigh after ruling that the words used by her were capable of causing harassment, alarm or distress but had not been motivated by hostility during what the court heard was "ill-advised banter".
In a statement read out to the media by her solicitor, Bill Soughton, after the hearing, Ms Leigh said: "I am delighted by the verdict, which confirms that my words were not motivated by racial hostility to anyone.
"All people that know me will be aware that I treat everybody with respect.
"This has been an horrendous experience and I am glad this ordeal is over and I can move on with my life."