Nottingham robbers jailed for 18 years
30 October 2018, 11:27 | Updated: 30 October 2018, 11:31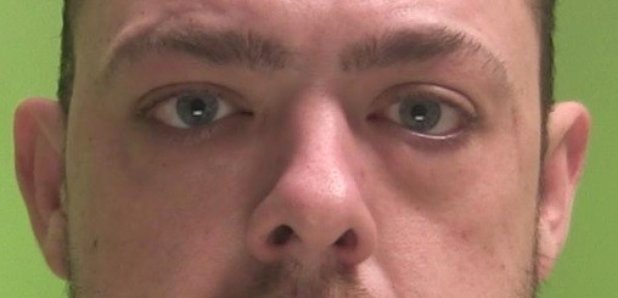 Robbers who tied up and threatened couple at knifepoint are jailed for more than 18 years between them.
Two robbers who tied up and threatened a Gedling couple at knifepoint been jailed for a combined total of 18 years and four months.
Scott Hatherley, 29, of Denstone Road, Nottingham, was jailed for 11years for robbery.
Thomas Bullivant, 31, of no fixed address, was locked up for seven years and four months for robbery.
At about 6.15pm on 7 November 2017 the victims were having a drink in their garden bar when Hatherley and Bullivant burst in through the doors shouting 'where's the money?'
They tied the couple up around their wrists before Bullivant put a knife against the husband's face. Bullivant punched him to the face and kicked him to the chest before he forced to crawl back over to his wife and ordered to sit with her.
The couple were then tied together by their waists, with Bullivant repeatedly asking them where the money was. They were told there was only a small quantity of cash in the victims' kitchen.
Bullivant held a knife to the husband's face again and threatened him, claiming that he'd got the victim's sister tied up in the boot of a car outside.
Hatherley and Bullivant then left the bar area, locking the bound couple in their bar, while they entered and searched their house in Linden Grove. They made off after stealing the couple's vehicles.
After Hatherley and Bullivant had left the property the couple managed to free themselves and smashed their way out of the bar before calling the police.
Bullivant was arrested on 14 November 2017 due to him leaving his mobile phone at the scene.
Speaking after the pair's sentencing at Nottingham Crown Court today (Monday 29 October 2018) Detective Constable Colin Kirkup said: "Thankfully the victims were not seriously injured but they were subjected to a terrifying ordeal at the hands of Hatherley and Bullivant.