Nottingham Dentist's Surgery 'Filthy'
10 August 2016, 16:22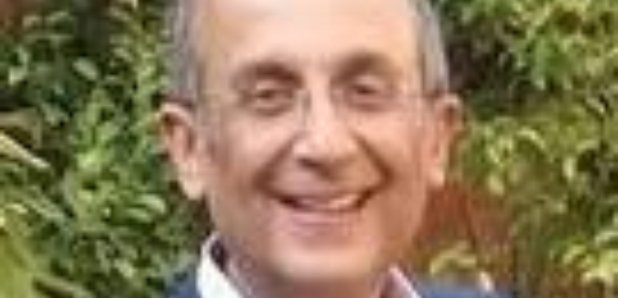 The surgery of a Nottingham dentist who sparked a major health scare that required 22,000 patients to be recalled for blood screening was ``filthy'', a conduct hearing has heard.
Desmond D'Mello is accused of more than 50 allegations of malpractice at his surgery in Gedling, Nottinghamshire, centred on a series of alleged hygiene failures.
He was suspended in 2014 after a whistleblower secretly filmed him over the course of three days, and is facing an investigation by the General Dental Council (GDC) in London.
A witness, who had previously worked at the surgery and cannot be identified, said she was struck by the low standards of cleanliness Mr D'Mello upheld at Daybrook Dental Practice.
She told the hearing by video link: ``Mr D'Mello's surgery was filthy and needed a clean. It was grubby and I could tell it had not been cleaned for a long time.''
Mr D'Mello also allegedly rebuked the witness for taking too long to clean his surgery in between seeing patients.
``When I started, I recall that standards were very low, the practice appeared to be behind the times in relation to hygiene and cross-infection control,'' she said.
``I quickly got the impression that Mr D'Mello didn't want me to be in his surgery. My cleaning seemed to slow Mr D'Mello down, he made some comments that I was cleaning all the time.''
She speculated that he had cut corners on hygiene standards so he could see more patients.
Among the alleged breaches of clinical standards across the days in June 2014 were accusations that Mr D'Mello failed to change his gloves between appointments and failed to put a new surgical mask on for each patient.
A pair of surgical gloves had allegedly been discovered by the witness stuffed into a box intended for new gloves, the hearing heard. The dentist, who has been qualified for nearly 38 years, has opted not to attend the proceedings, which have continued in his absence.
The witness spoke of her relief at hearing Mr D'Mello had been suspended on June 13 2014.
She told the panel: ``I recall that Mr D'Mello was suspended by NHS England and I saw the representatives going into the practice and I thought, 'thank god someone is going to stop that man'.
``I felt relieved that someone was going to stop Mr D'Mello seeing patients.''
Following his suspension, the witness alleged that Mr D'Mello tampered with the surgical glove stocks in the surgery to mask how infrequently they were replaced.
She said: ``I believe that Mr D'Mello had removed the stock as he wanted to justify why he had reused gloves.''
The hearing had previously heard how 22,000 patients listed on the practice database were written to and offered blood testing following the allegations, with around 6,000 coming forward.
NHS England embarked on what is believed to be the largest recall in its history, screening for blood-borne viruses including HIV, hepatitis B and hepatitis C.
Of the patients who came forward, 4,526 patients of Mr D'Mello were tested, five of whom were found to have hepatitis C. None was found with HIV or hepatitis B.
Due to the multiple ways in which these infections can be transmitted, however, it was not possible to identify how those with hepatitis C caught it.
The covert filming operation was described by a second witness, who said the camera he placed on a pipe in the room used by Mr D'Mello captured him treating scores of patients.
``I filmed Mr D'Mello on the 3rd, 5th and 6th of June 2014 and I'm able to recall that, when I set up the camera, it was set up on some piping opposite the window,'' he said.
He added: ``The patient in Mr D'Mello's chair could probably see the camera, but it was quite small and not obvious.''
Upon viewing the video, the witness said he could spot a number of cross-infection issues present.
Expert witness Martin Fulford reviewed every bit of footage captured by the camera at least once.
``The failings that I identified were both consistent and persistent; they were single failings but they were repeated time after time,'' he told the hearing.
He added: ``Hand-washing was a failure of hygiene between virtually every patient.''
Mr D'Mello, who had an NHS contract for the financial year 2014-15 worth nearly #675,000, faces a total of 56 allegations.
In a statement read to the hearing on Tuesday, Mr D'Mello claimed the blood screenings his patients were subjected to had yielded positive results ``far below'' the average for the population.
Dental nurse Caroline Surgey also faces 20 allegations, including failing to inform the NHS of the ``poor standard of infection control'' at the surgery.