Nottingham Care Home Director Jailed After Death
5 February 2016, 15:39 | Updated: 30 March 2016, 13:50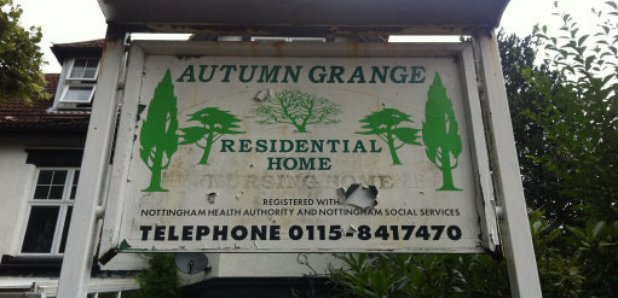 The director of a Nottingham care home has been jailed for more than three years after admitting gross negligence manslaughter of an 86-year-old resident.
Ivy Atkin died on November 22 2012 shortly after she was removed from the Autumn Grange care home in Sherwood Rise, Nottingham.
Nottingham Crown Court heard Mrs Atkin had been left ``emaciated'' through malnutrition, suffered from a pressure sore on her lower back measuring 16cm by 10cm and died of pneumonia.
Yousaf Khan, 47, of Bulwell, Nottingham, pleaded guilty to gross negligence manslaughter and was sentenced to three years two months in prison by the Honourable Mr Justice Jay.
Mohammed Khan, 38, of Mapperley Park, Nottingham, was sentenced to a year in prison suspended for two years after admitting a health and safety offence.
The company Sherwood Rise Limited, which ran the care home, was fined #300,000 after admitting corporate manslaughter.
Det Supt Rob Griffin, who led the investigation into Ivy Atkin's death, said: "This has been a long and complex investigation which has required a focus into the work of those operating within a care home and has resulted in landmark convictions.
"There has recently been a proliferation of privately run homes, funded by the tax payer and elderly people and their relatives, and it may be thought to be of vital importance that such organisations are properly managed and run in the interests of those who reside in them, who are of course amongst the most vulnerable in society.
"Sherwood Rise Ltd took on responsibility for a number of elderly people who should be well cared for and should be trusted to look after them. As far as Ivy Atkin was concerned, there were appalling failures to provide her with the care she deserved in her last weeks of life, and it is my view that those that failed in that respect deserve to be brought to justice. This case shows that the care of the elderly and vulnerable is not something that people should take lightly."