Nottingham Boy Drowned Saving His Friends
9 January 2018, 17:34 | Updated: 9 January 2018, 20:49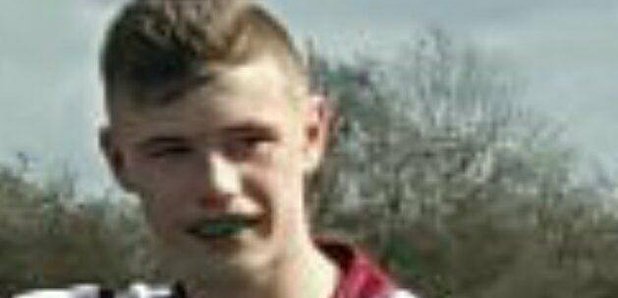 12 year old Owen Jenkins was called fearless and selfless by the coroner at his inquest.
An inquest has heard that a popular young schoolboy from Nottingham drowned after rescuing his friends from deep water in the River Trent when they screamed for help.
Owen Jenkins, who was a talented runner and rugby player, noticed his two friends, Jorgie Myers and Chelsea Holroyd, get into trouble in the water in July last year.
Hailed as a hero by his family and the community around Beeston Weir in Nottinghamshire, the 12-year-old, of Beeston, was swept away by the current after lifting Jorgie out of the river at around 6pm.
Nottinghamshire Coroner's Court was told that Owen's body was found by the underwater rescue team in the River Trent at 10pm.
A post-mortem examination confirmed that he died from drowning and no illicit or prescribed substances were involved.
The hearing was attended by Owen's mother Nicola, 42, his father, Gary, 43, who wore a purple t-shirt that read "for Owen", and Owen's brother, Jordan, among other family members.
Coroner Mairin Casey said he attended Beeston Weir on July 10 with four friends: Jorgie, Chelsea, Paige Haworth and Emma Keeton.
Summarising events, the coroner said: "At some point they got into some kind of trouble in the water and clearly Paige, Emma and Owen became aware of that and perceived Jorgie and Chelsea to be having difficulty.
"It was at that point that Chelsea and Jorgie were in trouble and he took the decision to enter the water himself. Owen undressed and entered the water.
"He managed to throw her some distance (towards the shore) before he himself couldn't resist the current."
A statement from Jorgie, read to the court by the coroner, said: "Chelsea and I decided to walk out into the water a bit further. We were holding hands.
"She said she could feel the water pulling her. We continued to wade out and the water kept getting deeper.
"I started to panic because I could feel the water pulling me. I didn't know what to do because I couldn't swim.
"I screamed to Owen 'Help us, we're floating away, we need help!'"
The coroner then told the court how Owen shouted to Emma to get Chelsea while he rescued Jorgie.
The statement continued: "I was pulled out of the water, I saw that Owen had got to me and lifted me up like someone carrying a baby.
"He then dropped me and told me to lay on my back and drift back to the shore."
Giving evidence, Ruth Hyde, of Broxtowe Borough Council, said: "The most important step that was agreed was that warning notices would be erected in the vicinity of the weir.
"They give a clear message to anyone who is thinking of entering the water that it is dangerous."
The councillor also told the inquest a temporary barrier was erected shortly after the incident along with life-saving equipment stored near the weir.
Acting Detective Chief Inspector of Nottinghamshire Police told the court he was satisfied no criminality was involved.
The coroner concluded that Owen suffered an accidental death when he drowned saving his friends.
She told Owen's family: "I have been humbled by your dignity throughout this process.
"There will always be exceptional children like Owen who selflessly help others.
"It's entirely in keeping with this young man's personality that his immediate response was to warn others to help carry those who were struggling and enter the water himself. This was incumbent on his selflessness."
Giving a statement on behalf of the family after the inquest, Ruth Hyde of Broxtowe Borough Council said: "We have the happiest memories of Owen, who was a young, caring, lively and affectionate son of whom we are immensely proud.
"His enthusiasm for life meant he put his heart and soul into everything he did.
"He was sweet, innocent and selfless, and it is consistent with his character that he risked his own life to help save others who got into trouble in the water at Beeston weir.
"Owen tragically lost his own life, but we are so proud of what he did; of the young man that he was; how he lived his life to the full; and how he related to others.
"He was a wonderful son and he will be in our hearts forever."
Speaking to reporters after the inquest, Owen's mother Nicola said: "Owen will always be someone special to everybody, not just ourselves.
"He was very selfless and a bit silly.
"I just know that he'd do it again even if we'd said to him not to.
"We probably wouldn't have known that this had happened had they all survived.
"They'd all be like, 'For goodness sake, don't tell anyone. Oh my gosh, don't tell mums - they'll ground us forever'."