New Stats Reveal Demand On A&E Departments In East Midlands Over Christmas
4 January 2018, 11:49 | Updated: 4 January 2018, 17:13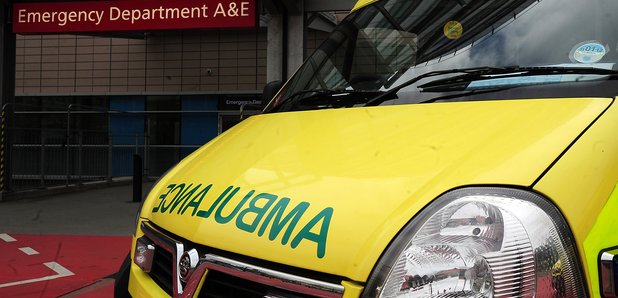 The figures come as the Prime Minister Theresa May denied claims the NHS is in "crisis"
New figures show almost 17,000 people waited for more than 30 minutes in ambulances before being taken into A&E in the week leading up to New Year's Eve.
The statistics, released this morning, demonstrate that that's 5,000 MORE patients when compared to the previous seven days.
When it comes to hospitals in the East Midlands, the places with the highest number of patients waiting for longer than 30 minutes were:
Sherwood Forest Hospitals NHS Foundations Trust: 233 (30-60mins) / 41 (+60mins)
University Hospitals of Leicester NHS Trust: 182 / 178
Derby Teaching Hospitals NHS Trust: 152 / 6
Record numbers of people phoned NHS 111 over the festive period too.
Figures from NHS England show more than 480,000 people called the service last week, which is a rise of 21% on the previous seven days.
In a statement Chief Operating Officer for Sherwood Forest Hospitals, Simon Barton said:
"As with all parts of the NHS we have been very busy this week and last week in particular. This includes a greater number of ambulance attendances than we would normally experience during winter.
"Unfortunately this has meant some patients waiting longer than they should in ambulances, and we apologise to them for that. Our average, our handover times are generally within 20 minutes of ambulance arrival. During December 70% of our patients arriving by ambulance were handed over within 30 minutes of arrival.
"We are working hard as a Trust and with all of our partners, including the East Midlands Ambulance Service, to minimise delays at our Emergency Department whether patients are arriving in an ambulance or making their own way to the hospital, and we have taken a number of operational decisions to help free up surgical and medical staff to be redeployed to other areas to help tackle the pressures.
"We would like to thank our staff and colleagues in the community, social care and ambulance service, who are all working incredibly hard to deliver safe and compassionate care for our patients.
"We would also urge people to use primary care and urgent care services wisely and to only come to the Emergency Department for emergencies and life threatening conditions."