More Rio Medals For Notts
16 September 2016, 05:44 | Updated: 16 September 2016, 07:33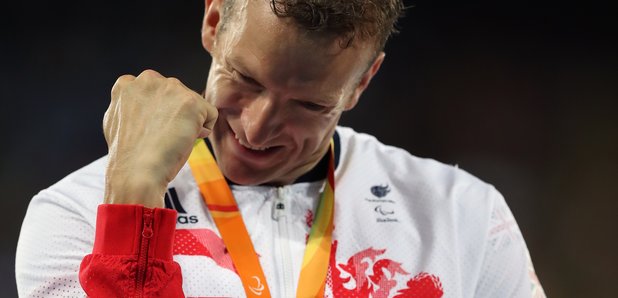 Two more medals for the East Midlands and Paralympics GB at Rio.
After already winning gold in the 200 metres, Nottingham's Rich Whitehead got silver in the 100 metres.
As a double amputee he always starts slowly and Australia's Scott Reardon managed to hold on.
Rich, who was 7th 4 years ago, secured joint silver with same time as Denmark's Daniel Wagner.
And he reckons he can go even faster:
'There's no way someone without legs should win that race but I think I can win it. I feel I can run faster and break 12 seconds for the 100m.'
Nottingham's Sophie Hanh got another medal too!
After her 100 metre gold, she also helped Britain win silver in the 4x100 relay, only beaten by a Chinese world record!
In The Pool
Nottingham's Charlotte Henshaw won bronze in the pool just beating Ellie Simmonds to the medal in the 100m breaststroke.
The 2012 silver medalist had earlier broken the Paralympic record in the heats before 15-year-old Tiffany Thomas Kane of Australia qualified fastest in a new record and won the gold.