Missing Kayleigh Haywood: Parents Plea For Her To Return Home
18 November 2015, 05:15 | Updated: 30 March 2016, 13:50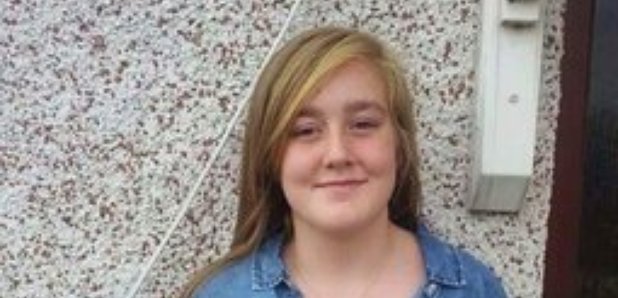 The parents of a Leicestershire teenager who went missing at the weekend have issued a heartfelt plea for her to return home.
Stephanie Haywood and Martin Whitby described 15-year-old Kayleigh Haywood as a bubbly, loving, caring girl, and appealed for anyone with information to contact officers.
Kayleigh, from Measham, Leicestershire, was last seen by her parents when she was dropped off outside her former school in Ibstock on Friday.
Magistrates have granted detectives a further 36 hours to hold and question two men - aged 27 and 28 - who were arrested in the early hours of Monday in connection with her disappearance.
Appealing directly to Kayleigh, her parents said: ``Your brothers and sister are missing you and just want you home. We all miss you so much especially Mertle, your little sister.
``Please come home, you're not in any trouble, we just want you back safe and sound. We just want our KJ home.''
The statement was issued by Leicestershire Police around six hours after detectives confirmed that a mobile phone thought to belong to Kayleigh had been found in the Ibstock area by a member of the public.
Search teams spent the day scouring the Sence Valley Forest Park, on the outskirts of Ibstock, as part of efforts to locate the teenager.
The head of crime at Leicestershire Police, Detective Chief Superintendent David Sandall, said: ``The longer Kayleigh is missing, the more concerned we are becoming for her safety.
``I would like to thank local residents for all their support so far. We have trained officers conducting searches and while I appreciate the public want to help, it is imperative that these are done by our specialist officers.
``However, residents can help by checking their gardens and outbuildings and getting in touch with us if they find anything which could be of significance.''
Since Kayleigh's disappearance was reported to police, detectives have also examined CCTV footage, carried out house-to-house inquiries and spoken to some of her friends.
Mr Sandall added: ``We have been trying to piece together her last movements and we believe she may have been in the Sence Valley Forest Park area on Saturday afternoon.''
Speaking to reporters and camera crews near the entrance to a bridleway leading to the forest park, Mr Sandall made his own appeal for Kayleigh to get in touch.
The officer said: ``This is an appeal to Kayleigh herself. Kayleigh: if you hear this or see this appeal, then please contact your family or please call the police.
``We just want to check that you are safe and well.''
Ibstock Community College principal, David Phillips, said the school was very concerned for the former pupil's welfare.
He said in a statement: ``We are a small school and so every student who has been part of our community is well known. We have a strong relationship with Kayleigh's family and this continues.
``As the search continues, we can assure parents that school is continuing to focus upon learning as well as giving support to students who are understandably concerned.''