Melton MP Denies Foreign Office Money Was Used For Corbyn Smear Campaign
12 December 2018, 19:28 | Updated: 13 December 2018, 06:28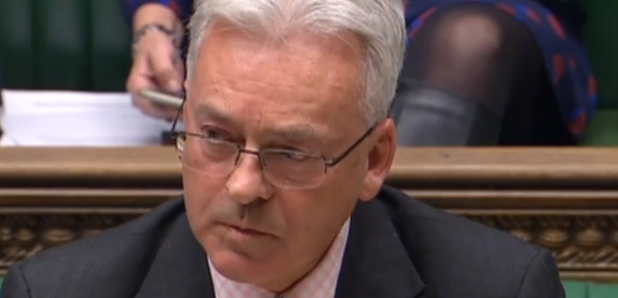 Reports that Foreign Office money was used in a "smear campaign against Jeremy Corbyn" have been categorically denied by a minister.
Amid calls for an "independent inquiry" into the Institute for Statecraft's Integrity Initiative, Sir Alan Duncan said the claims were "wholly untrue".
The MP for Melton's comments came in response to an urgent question from shadow foreign secretary Emily Thornberry on whether Government funding helped support party political activity in the UK.
Foreign and Commonwealth Office minister Sir Alan confirmed it received £2 million this financial year, saying: "That funding covers its activity outside the UK and it does not fund any activity within the UK, nor does it fund the management of the Integrity Initiative's social media account."
It came after anger from Labour MPs that a Twitter account associated with the initiative had retweeted negative articles about their party and its leader.
Ms Thornberry said: "It is a cardinal rule of public life in our country that official resources should not be used for political purposes.
"There is, I'm afraid, absolutely no doubt that the publicly funded Integrity Initiative has broken that rule on a repeated basis by using its Twitter accounts to disseminate articles attacking the integrity of Conservative and Labour officials, of Conservative peers, and on a repeated basis, the leader of Her Majesty's Opposition.
"The budget for their agreed objective, to increase reporting in the media and expand the impact of their website and Twitter account, amounted to £270,000 in the current financial year.
"Why was this misuse of public funds going unchecked?"
Sir Alan responded: "The Institute for Statecraft was hacked several weeks ago and numerous documents were published and amplified by Kremlin news channels."
On the social media activity, he said the initiative's UK arm has "some automatic retweeting of stories that relate to Russia", and they have been "judged to be no more than non-partisan repetition".
Labour MPs shouted "that won't wash" at the minister, and shadow education secretary Angela Rayner said his comments were "rubbish".
Mr Duncan asked for the opposition benches to "withdraw the accusations", saying he had "spoken in honesty to the House".
Labour's Jenny Chapman (Darlington) said he appeared to be "affronted by the anger" shown by her party, adding he should be "sharing in this anger" and urging him to do more to investigate the Integrity Initiative.
The minister replied: "No, I do not share in the anger because I think the accusations that are being made are both misplaced and have been categorically denied, and MPs should accept the assurance on that basis."
But Labour former frontbencher Chris Williamson called for an independent inquiry, and accused Mr Duncan of "burying his head in the sand".
"The fact is this organisation has received over £2 million of public money in just over 18 months, and it is a matter of fact it has been engaging in a smear campaign against the Leader of the Opposition and the Labour Party," he said.
The MP for Derby North added: "This is a democratic outrage and will the minister therefore agree to an independent inquiry into the activities of this organisation?"
Mr Duncan hit back, saying the claims about the Integrity Initiative's domestic activities were "utterly untrue".