MBE For Nottingham's Carl Froch
13 June 2015, 06:05 | Updated: 30 March 2016, 13:50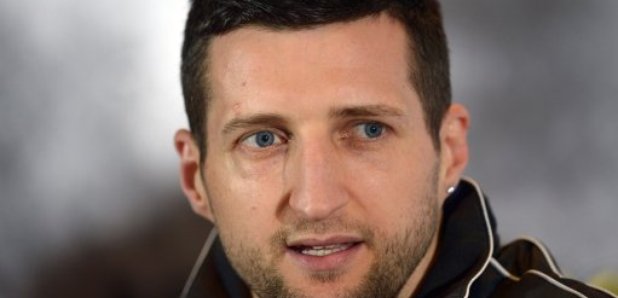 Nottingham boxer Carl Froch has been given an MBE in the Queen's Birthday Honours.
Former IBF/WBA/WBC super middleweight champion Froch is one of dozens from the East Midlands getting honours this morning.
Two people who have been described as instrumental in discovering and reburying King Richard III in Leicester has been given MBEs too.
Philippa Langley and John Ashdown-Hill led the campaign to search for the monarach's remains.
Mrs Langley said she was happy she had managed to bring the 15th century king into the world spotlight.
She said: "I'm honoured to receive this award. I'm delighted the discovery of King Richard has ignited worldwide interest in his story.
"For the very first time, this historical figure is being read about widely to understand the facts surrounding his life and times and to question the received wisdom and ages-old mythology surrounding him.
"It was an epic battle to get the tarmac cut in Leicester. Everybody thought the king's remains had been thrown in the river, or the church was under buildings and a road. The Looking For Richard Project succeeded against all the odds and informed history.''
Richard's remains were unearthed in September 2012 and he was identified when DNA from his body matched those of his distant living relatives.
There followed a legal battle over where he would be laid to rest after a group representing his descendants lobbied for him to be buried in York.
Eventually the funeral went ahead at Leicester Cathedral in March 2015, with the Archbishop of Canterbury and several members of the royal family attending the ceremony.
Mr Ashdown-Hill said: "The project fascinated me enormously, but it was a very stressful time.
"I was amazed when I got the letter from the Cabinet Office at the beginning of May.
"I was particularly impressed by the wording of the citation, because it specifically focused on the finding and identification of Richard III, which I'm very happy about.''
And Capital's been speaking to Steve Hildtich from Derbyshire who's got an MBE after working with mountain rescue for 33 years.
He says he's accepting it on behalf of the whole team: