Man Taken To Hospital After Having A Liquid Thrown In His Face
27 July 2018, 18:18 | Updated: 27 July 2018, 18:20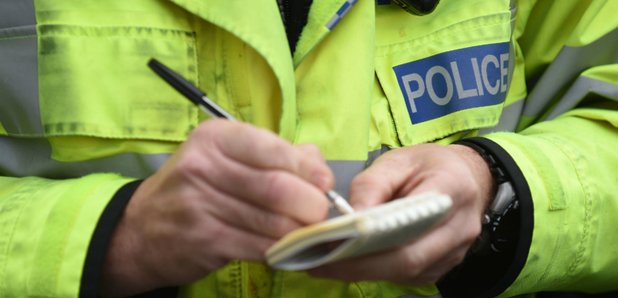 Police in Derbyshire say they're relieved a liquid thrown in a man's face by two boys wasn't dangerous enough to cause serious injury
A 30 year old was taken to hospital after being approached by two boys on bikes in Frank Bodicote Way in Swadlincot.
One of the boys snatched his phone, whilst the other threw liquid into his face. It happened between 9.30pm and 9.45pm on Monday 9th July.
The man was taken to hospital as a precaution but did not require treatment.
DC Sean Pett, from Derbyshire Constabulary said: "It is, of course, a relief that the liquid used wasn't dangerous enough to cause a serious injury.
"However, this type of incident is preying on people's fear of that type of crime. It must have been a terrifying experience for the victim – and all, it appears, for a mobile phone.
The force are now appealing for witnesses to come forward if they saw anything at the time or know the boys that match the descriptions given by the victim.
The boy reported to have snatched the phone is described as around 16-years-old, of slim build and wearing an off-white coloured t-shirt with dark tracksuit bottoms.
The boy reported to have thrown the liquid is described as around 16-years-old and of slightly bigger build than his companion. He was wearing dark tracksuit bottoms and black trainers with while soles.
They were last seen heading towards Woodlands off Frank Bodicote Way.
DC Sean Pett added: "We want to hear from anyone who either saw the incident or saw two teenage boys that meet our descriptions in the area that night.
"Also, if you have picked up any information about who might be responsible from talking to people in the local area, please come forward and let us know."
Please quote the reference number 18000321203 and the name of the officer in the DC Sean Pett, in any correspondence.