Man - Killed Saving Derbyshire Woman - Honoured By The Queen
7 November 2018, 16:05 | Updated: 7 November 2018, 16:07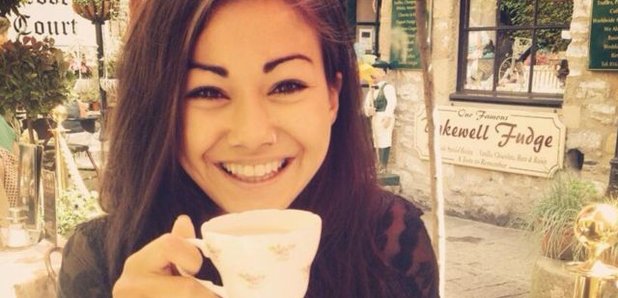 A British man who died after trying to save a Derbyshire woman from being attacked has been honoured on what would have been his 33rd birthday.

Thomas Jackson, who went to the aid of 21-year-old Mia Ayliffe-Chung in Australia in 2016, was awarded the Queen's Gallantry Medal for great courage at a ceremony on Wednesday.
His mother Sandra Jackson, from Congleton, Cheshire, received the honour on behalf of her son from the Duke of Cambridge at Buckingham Palace.
She said: "(The Duke of Cambridge) was so friendly and he'd read about the case so he knew why I was going up to receive the medal on Tom's behalf, so that was really lovely.
"He said Tom had done a remarkable thing and about how brave he had been, so it was nice to know that he knew."
Miss Ayliffe-Chung, from Wirksworth, Derbyshire, died after being stabbed by Smail Ayad, a French traveller, at a backpacker hostel in Queensland.
Fellow traveller Mr Jackson, who was 30 at the time of the attack, suffered head injuries trying to help her and later died in hospital.
His family said at the ceremony they were shocked but not surprised by his actions, which he "would have done for anybody".
His father Les Jackson said: "I was a bit more emotional than I thought I was going to be to be honest.
"Just when I saw my wife come out, I was thinking of all of these people who have done marvellous things to get their awards today, they've achieved so much in various walks of life.
"There's no one prouder than me."
Mr Jackson's friend Daniel Richards also received the Gallantry award for courage, after he too stepped in to try and save Miss Ayliffe-Chung.
Mr Richards, 31, who was injured in the attack, said: "It's been emotional and overwhelming.
"(The Duke of Cambridge) said I actually love giving awards to people like this because it means so much more for what you did and what you've went through.
"He said I just can't imagine what I've been through, he was very caring.
"It wasn't just that he hands you a medal and that was it."
Mr Richards, from South Wales, paid tribute to his friend, by saying what he did was "remarkable".
He said "He was a fantastic man, very caring, a big strapping lad.
"I owe my life to Tom, I know you shouldn't say this, but if he wasn't there it would have been me I think.
"It was horrific but Tom is an absolutely amazing man."