Man Jailed Over Notts Firefighter's Death
8 October 2016, 08:23 | Updated: 8 October 2016, 08:27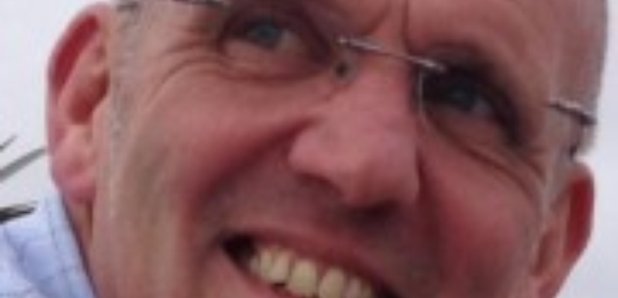 The partner of a Nottinghamshire firefighter who was killed when a lorry driver crashed into the back of his van has made a plea to drivers not to use mobile phones at the wheel.
Toni Hall said no text or phone call is urgent enough to risk lives, as Paul Bury, 44, of Conway Drive, Oswaldtwistle, Lancashire, was sentenced to eight months in prison after admitting causing the death of Darren Bryan by careless driving. He was also given an eight-month supervision order following his release from prison and banned from driving for 28 months when he appeared at Nottingham Crown Court today (Friday, 7 October 2016).
Bury was travelling southbound on the M1, close to Junction 26, when he crashed into the back of Mr Bryan's Vauxhall Vivaro, causing it to overturn. Mr Bryan (pictured), who worked at Retford fire station, was killed instantly in the impact of the crash on 30 June 2015.
The prosecution had brought a case against Bury for causing death by dangerous driving and presented evidence to the court that mobile phone and tachograph records showed he had been using his mobile phone while driving before the crash. A jury found him not guilty on that charge but he admitted the lesser charge of causing death by careless driving.
Speaking after the conclusion of the court case, Mr Bryan's partner Toni Hall said: "Darren's death has been devastating for all of his family, friends and colleagues.
"This last year has been exhausting and difficult as we have attempted to adjust to life without Darren. 
"We are thankful that the case has come to trial but bitterly disappointed with the verdict of the jury.
"We can't stress enough the danger of being distracted whilst operating a vehicle. It has real and devastating consequences for the victim and the families of victims - it is not just a statistic that we hear on the radio.
"Thousands of real people are affected each year by the results of drivers being distracted by technology whilst driving. Please stay focussed on your driving, on the road ahead. No text or phone call is that urgent that it's worth risking lives."
She added: "Our family would like to thank the prosecution team and all of the police officers involved in the investigation for their hard work in putting this case together and for the support given to us as a family since Darren's death in June 2015." 
Detective Constable Helen Neaverson, of the Serious Collision Investigation Unit at East Midlands Operational Support Services, and Family Liaison Officer, said: "This has been an incredibly traumatic time for all of Darren's family, however they should be incredibly proud of the dignified manner in which they have conducted themselves throughout. No sentence passed by the judge was ever going to be enough to alleviate the loss felt by Darren's family and friends following his sudden and unnecessary death. I urge everyone to realise the real danger of using mobile devices whist driving. It seems it is becoming a common habit for people to text and check social media sites whilst driving and we are seeing time and time again the devastating heartache caused to those families left behind."