Man Jailed For 'Vicious' One Punch Attack In Nottingham
17 October 2015, 07:01 | Updated: 30 March 2016, 13:50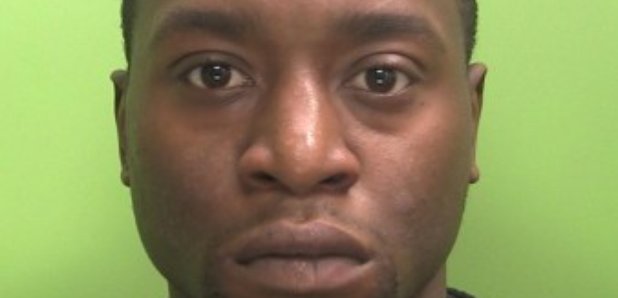 A Nottingham man's been jailed for what a a judge has called a 'vicious' and 'unprovoked' attack on a night out.
Ricky Scott, from Albany Road, New Basford, Nottingham, left his victim lying out cold on the pavement in Nottingham city centre in the early hours of March 1 this year.
He told the court he was provoked into punching professional poker player Michael Kane after he made a racist comment to his girlfriend. But the prosecution said the attack was out of jealousy and anger not about racism.
The jury at Nottingham Crown Court was told "The attack, it was unwarranted, it was unprovoked, it was vicious.''
The court heard Mr Kane approached Scott's girlfriend and another friend outside a bar at around 2.45am, with witnesses saying Mr Kane said "all right ladies?'' to the women, with them then telling him they were not interested.
CCTV of the attack outside the Bambuu Club in Stoney Street, Nottingham, was shown to the court, with Scott running up to Mr Kane aiming a "powerful'' punch to his face and knocking him to the floor, before Scott and his friends swiftly leave the scene.
Scott said: "I went with the original intention of pushing the man away but the next thing I know he is on the ground. I had no intention of causing harm. I heard the racial slur and I hit him.''
He added hearing the racist language "tipped the scales''.
But the judge said he did not believe Mr Kane was racist towards Scott's girlfriend and said it was an assault "borne out of anger, if not jealousy'' that Mr Kane had approached his girlfriend and tried to chat her up.
Victim Left Eating Through A Straw
The attack left Mr Kane with a fractured skull and jaw and he needed to liquidise his meals and eat through a straw.
In a statement, he said the attack had "massively'' affected his life.
"He had to constantly retell the story and relive that event,''
Scott has been sentenced to 32 months in prison. He has a young son and told the court he was "ashamed'' of his actions and gave a thumbs up to his family in the public gallery as he was sent down.
A 'Devastating' Case
Det Con Sharon Lowth said: "This case really highlights how devastating a single punch, a single act of violence lasting no more than a couple of seconds, can be.
"From just one punch the victim in this case suffered horrendous injuries and yet this could have ended much worse. In recent years we have seen cases where a single punch has cost someone their life and this could easily have ended that way.
"We hope the one positive to come from this is that people take in the message that one punch can have a dramatic and ruinous impact on the lives of both parties."