Man Jailed For Stabbing Wife To Death In Nottinghamshire
28 September 2018, 17:30 | Updated: 28 September 2018, 17:33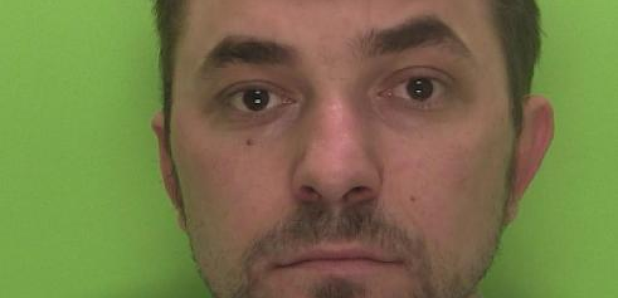 A man who murdered his wife in Nottinghamshire has been jailed for 19 years.
Mum of three Faye Caliman was stabbed to death in Bestwood Village in April after her 32-year-old husband Marian says he flipped after an argument.
He was arrested after officers were called to reports of a stabbing in Millbank Place, at around 10.40pm on Saturday 28 April.
Thirty-year-old Faye Caliman, mother of three chidren now aged three, nine and 11, suffered serious injuries and was treated by paramedics but died at the scene.Caliman, of Millbank Place, Bestwood Village, was due to stand trial for murder next month but today pleaded guilty at a case management hearing at Nottingham Crown Court. He was sentenced to 19 years in prison.
Glyn Street, the partner of Mrs Caliman's mother Stella Williams, issued a statement following the sentencing.
"On behalf of my partner, our family and friends of Faye I thank Nottinghamshire Police in securing a solid conviction of Marian Caliman," he said."This individual exposed Faye to a gradual increase of abuse which resulted in her brutal, cold and intentional murder, leaving behind loved ones and most of all her three beautiful girls who will now face life without their mother.
"In order to get the right help to stop domestic abuse and prevent further lives being lost and the heartache that comes with that I would strongly urge anyone experiencing any kind of abuse to talk to someone, whether it be a family member, a friend or the police.
"Justice for Faye has been done. It won't bring her back but hopefully this will increase awareness and help to stop the increase in deaths occurring from domestic abuse."Detective Inspector Becky Hodgman, who led the investigation, said: "This is a tragic and senseless murder of a mother-of-three and the impact has been huge on her family.
"Domestic abuse affects many families and victims often feel trapped and find it difficult to tell people because of fears of the consequences of doing so. But people should never suffer in silence. If they come to the police we work in partnership with a range of agencies who can offer protection and support to help them."