Man Jailed For Stabbing In Nottingham
10 December 2015, 16:20 | Updated: 30 March 2016, 13:50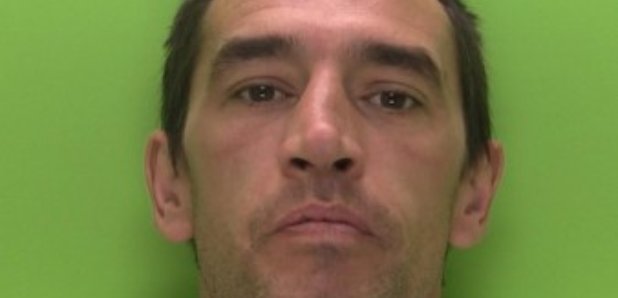 A man has been jailed for life for killing an acquaintance by stabbing him in the neck in Nottingham.
A jury at Nottingham Crown Court concluded Jonathan Jones intended to kill John Parker when he thrust a 6cm-long knife blade fully into his neck.
Jones, aged 39, was sentenced today (Thursday 10 December) and told by His Honour Judge Rafferty QC that he would serve a prison sentence of life, with a recommendation that he serve at least 21 years and 174 days before being considered for parole.
Jones stabbed Mr Parker as the victim walked through St Ann's with his girlfriend at around 4pm on 31 May this year.
Despite attempts by paramedics to save 43-year-old Mr Parker, he died less than two hours later at the Queen's Medical Centre.
In the minutes after the attack, meanwhile, Jones burst into the home of a local woman, threatened her with the knife and made her clean the knife before wrapping it in plastic bags and ensuring that she dispose of the weapon in a local drain. He also got her to hide the coat he had been wearing in fear that it could contain incriminating forensic evidence.
Officers arrested Jones, 39, at around 9pm that same day at his home in Barbury Drive, Clifton. He denied the allegation of murder then and attempted to blame another man for the killing throughout questioning.
The other man was arrested, but later released when the evidence against Jones became ever more conclusive.
During the eight-day trial, the jury was told that Jones and Mr Parker had had a confrontation in Nottingham city centre half an hour before the stabbing took place. Jones was one of a group of four people to approach Mr Parker as he waited outside the Burger King restaurant on Upper Parliament Street, opposite the Victoria Centre.
Jones was seen by witnesses to punch Mr Parker in the face before walking off.
Thirty minutes later, their paths crossed again in Hedderley Walk, St Ann's. Jones had just exited a nearby shop when he caught sight of Mr Parker and his partner. He walked directly over to his victim and thrust the knife into his neck, causing Mr Parker to die as a result of severe blood loss.
Senior Investigating Officer DCI Leigh Sanders, of Nottinghamshire Police spoke with Capital after the sentencing.