Man Jailed For Life For Leicester Stabbing
23 August 2017, 17:24 | Updated: 23 August 2017, 17:34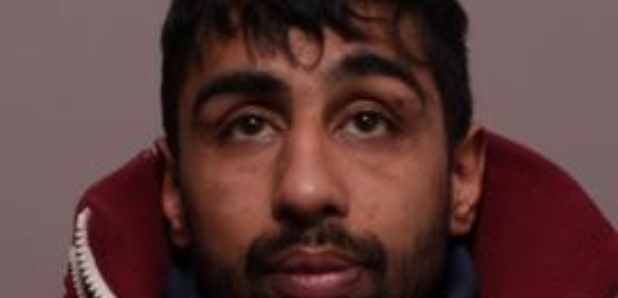 A man's been jailed for life for killing a 30-year-old found dying in the middle of a road in Leicester.
Dilovan Mohammed, was stabbed by 30-year-old Rajesh Khunti in Arnhem Street, but managed to stagger to London Road.
At first it was thought he'd been hit by a car. He was taken to hospital where he later died.
A murder investigation was launched after a post-mortem examination found that Dilovan had suffered a stab wound to his arm, puncturing his lung and neck.
Today (Wednesday 23 August) Rajesh Khunti, 30, of Kinley Road, Leicester, pleaded guilty to manslaughter. He was sentenced to life in prison and will serve a minimum term of five years before being considered for release.
Dilovan was involved in a fight with Khunti in Arnhem Street which resulted in the victim being stabbed, he then staggered to London Road where he was found injured.
Detective Chief Inspector Martin Smalley of East Midlands Special Operations Unit major crime team, said: "Khunti chose to carry a knife and he chose to use it that fateful day. There is no excuse for carrying a weapon. This case is another example of how a life can be lost, so quickly and suddenly.
"We'd like to remind the public that our efforts to tackle knife crime are ongoing. In October last year we launched the Lives Not Knives campaign, the aim of the campaign was to drive home the message of the devastating consequences knife crime can have and what could happen if you are caught carrying a weapon.
"The campaign aims to raise awareness of this and we are committed to working with our partners to tackle knife crime."